At 6222m, Pomerape (aka Pomerata) is a high peak, more complex than Parinacota.
Access is the same as for Parinacota for the southern aspect routes. For the eastern aspects more of a walk is required from the access road for base camp.
Eastern Aspect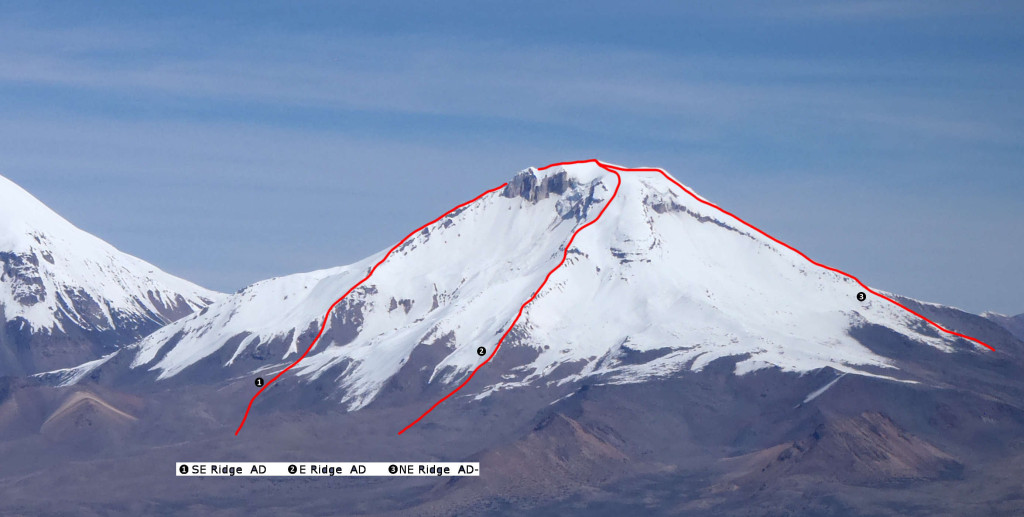 1  SE Ridge  AD
2  E Ridge  AD
3  NE Ridge  AD-
Southern Aspect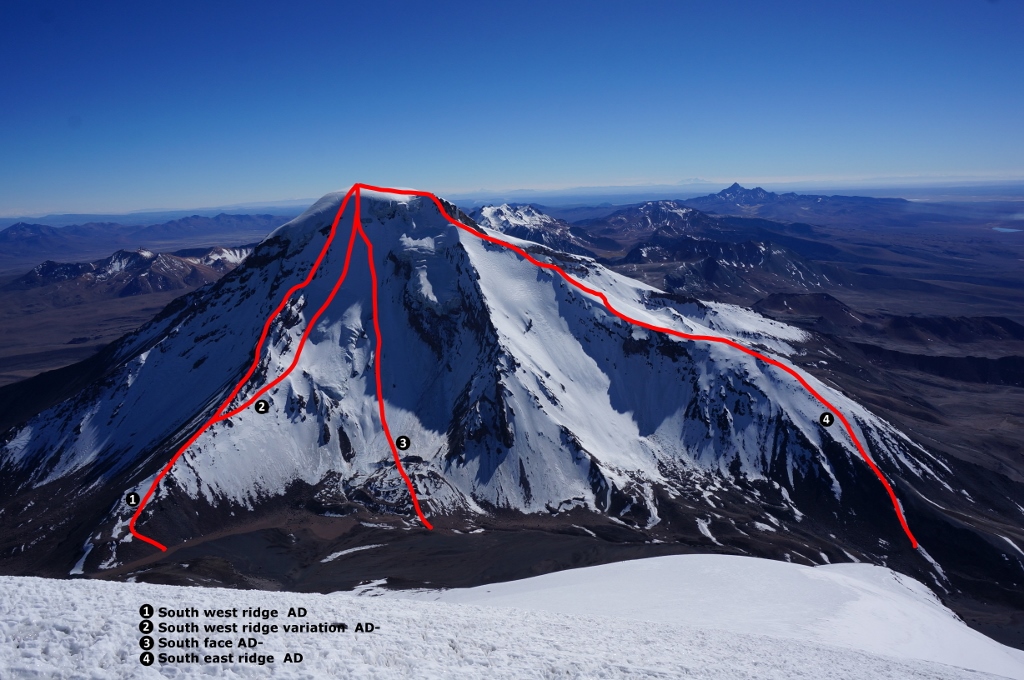 1  South west ridge   AD
2  South west ridge variation  AD-
3  South face  AD-
4  South east ridge  AD
Note: The SW ridge route is on the Chile side of the border but just as easily climbed from the Bolivian side.