Serkhe Khollu has a large complex Southwest face with a number of difficult routes.
South West Face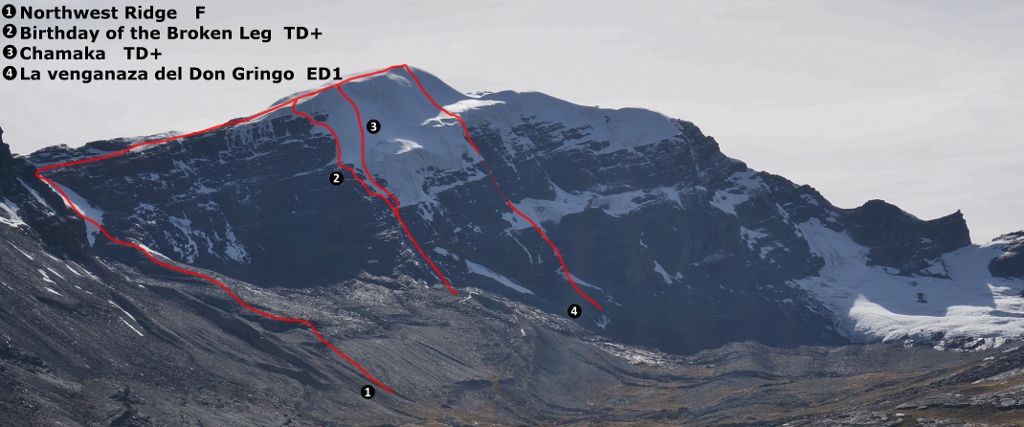 1  Northwest Ridge   F
2  Birthday of the Broken Leg   TD+  R Rauch, I Suppé  2011
3  Chamaka    TD+   R Rauch, F Hill, S Burger   June 2010
4  La Venganaza del Don Gringo   R Rauch   2011
Note: See below for details of routes to the left and right of routes 3 & 4. Between routes 3 & 4 was a route that has been changed dramatically by the retreat of the hanging glacier in the centre of the face. Durch das Nasenloch was climbed by Austrians in 2001.
South West Face Left Side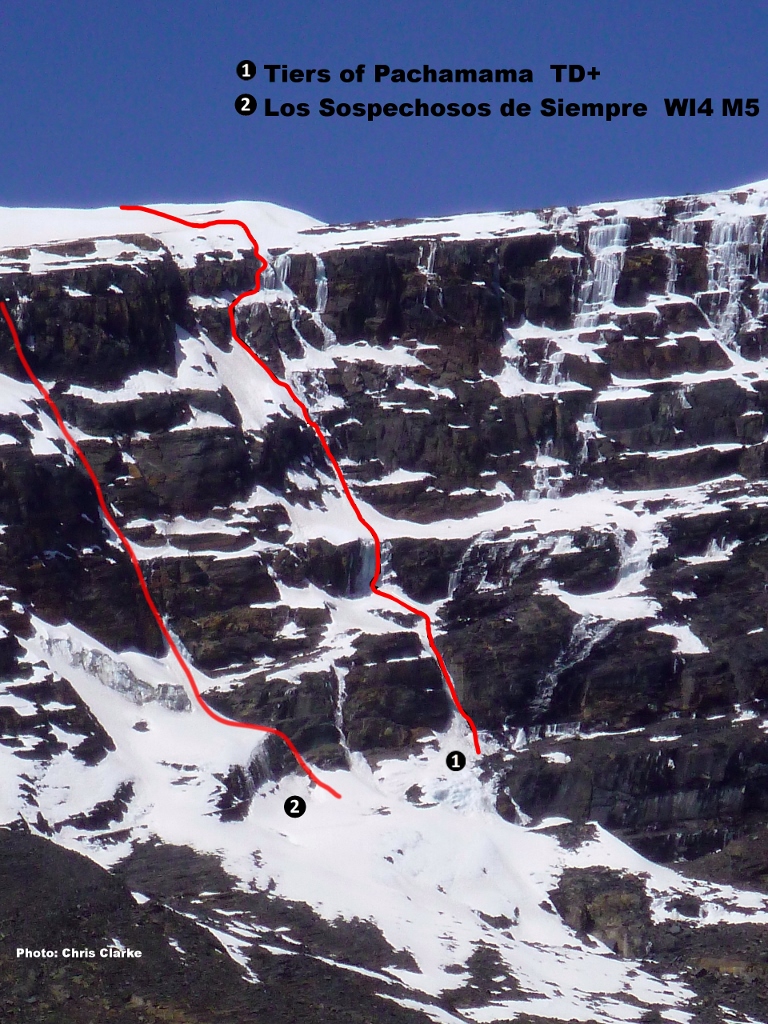 1  Tiers of Pachamama   TD+      R Rauch, C Clarke   Sept 2011
2  Los Sospechosos de Siempre   WI4 M5   R Rauch, C Clarke, G Beisly   Oct 2013
South West Face Right Side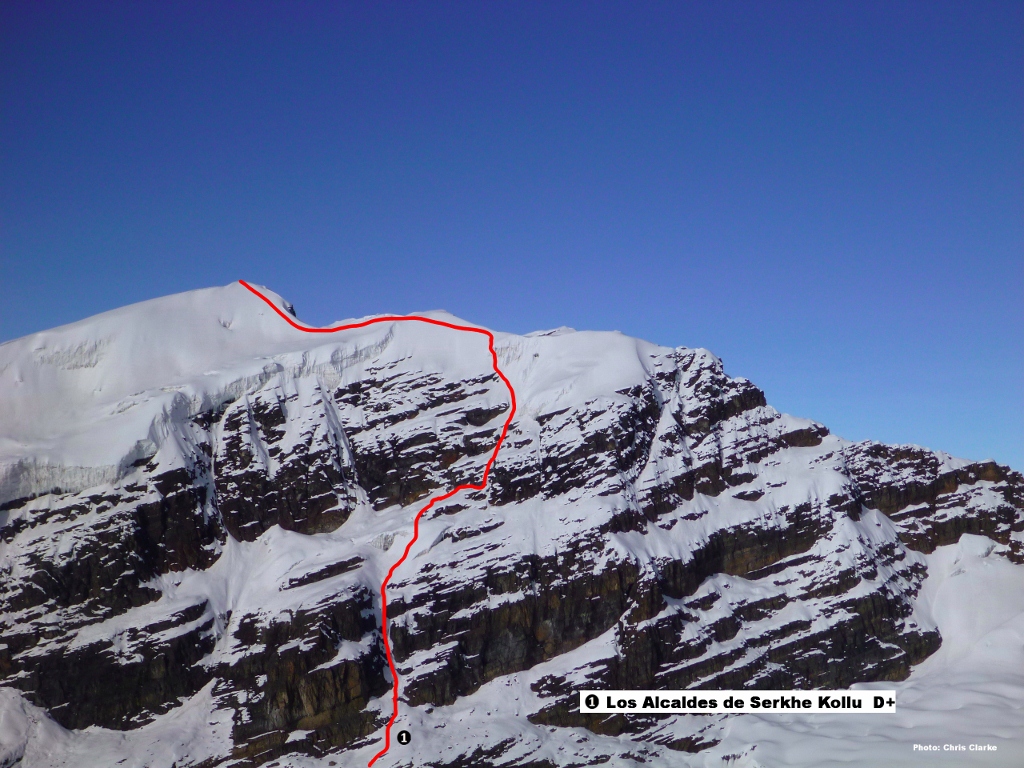 1  Los Alcaldes de Serkhe Khollu   D+   R Rauch, C Clarke  2012