Tiquimani is a technical peak of moderate altitude. The south face is particularly intimidating and rarely climbed. It is accessed by descending the Zongo valley to just above the village of Botijlaca where a steep (and barred) road leads up to below the south face.
South Face left side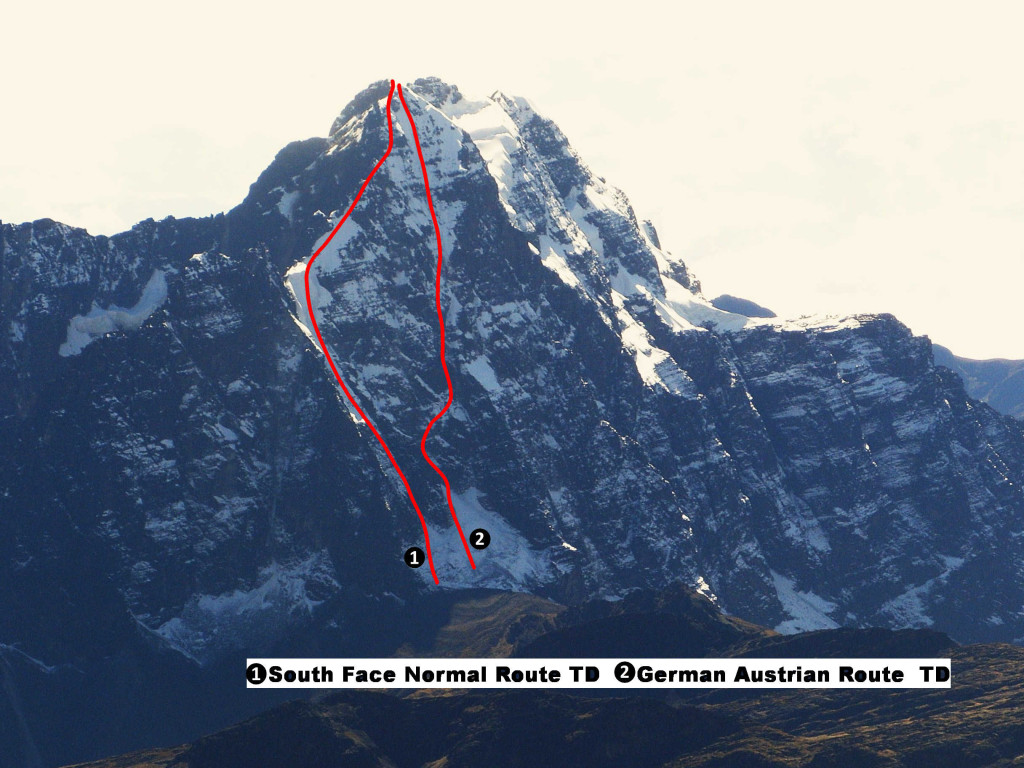 1  South Face Normal Route  TD     Possibly first climbed in August 1997 by Pere Vilarasau.
2  German Austrian Route   TD   R Wutzer, S Eriedhuber, W Auer, M Edlinger, L Krsschbaumster, R Srif   June 1973
A variation to the German Austrian Route avoids a couloir high on the route. Z Trusnoved, S Sveticic, M Ceniolagar   July 1983
West ridge  D+     P Dawson, D Cheesemond   October 1976
South Face right side
1 French Route   TD   C Chasagne, C Clowsky, A Mesili, R Lebon    May 1974
2  Paris La Paz Route   ED1   A Mesili, R Arias   Aug 1983
Other Routes:
On the north side are a couple routes mainly on rock. More to come…