The Lico group of mountains, just north along the range from the Condoriri area, sees very few visits and has plenty of potential for new routes. This side also alows acces to the western and northern aspects of Ala Izquirda and Condoriri.
Access:  From the road from El Alto to Copacabana turn off at the village of Kollke Amaya. The road is fairly rough with the end being the Mina Palcoco and 1 1/2 to 2 hours depending on conditions. From there about a 2 hour walk will get you tot he head of the valley.
Peaks on the NW side of the area, with the Nigruni and Wara Warani groups in the background: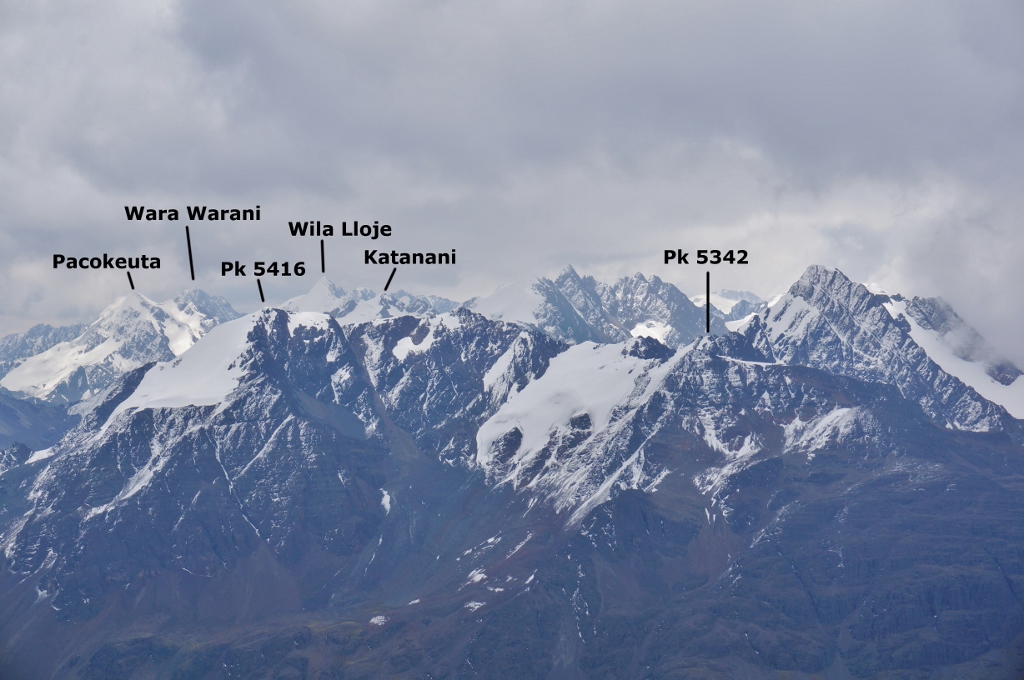 Cerro Chekapa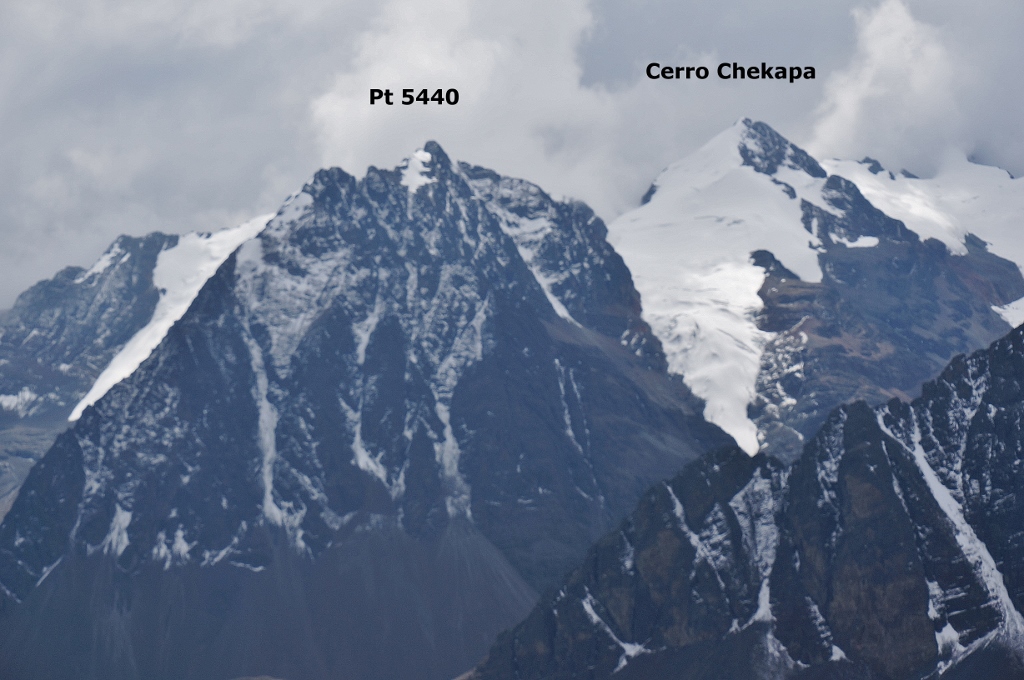 Eastern peaks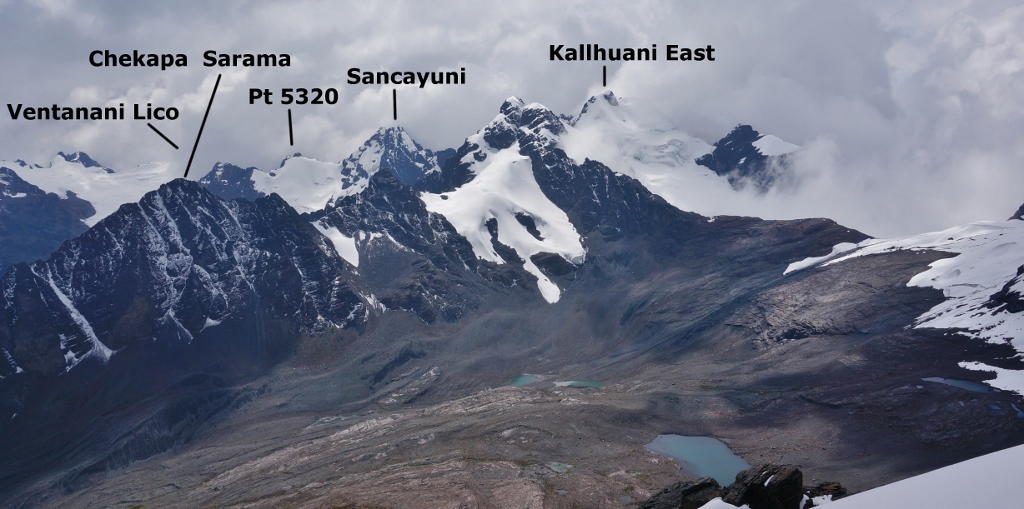 Ventanani Lico (in the cloud in the above picture) has been climbed by its south ridge and has a route on the west face (M Wade  July 2000).
Sancayuni has a route on the west face hanging glacier (S Shepard, D Bishop, F Zaftan  1983)
West aspect of Ala Izquirda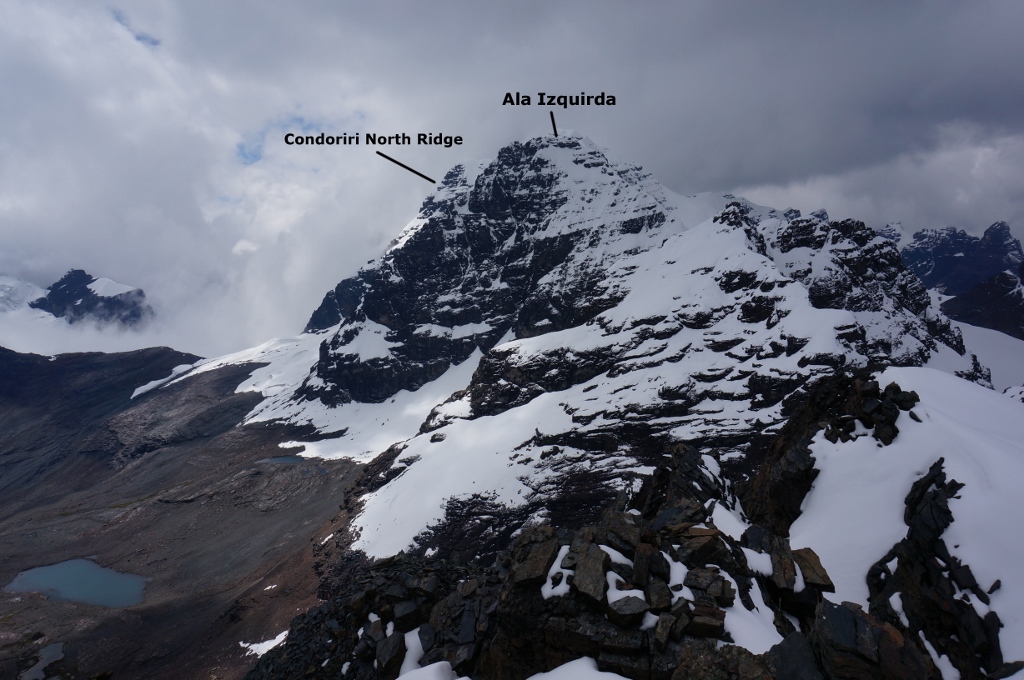 Area Map