This peak has some long serious routes on the south eastern aspect.
South East Face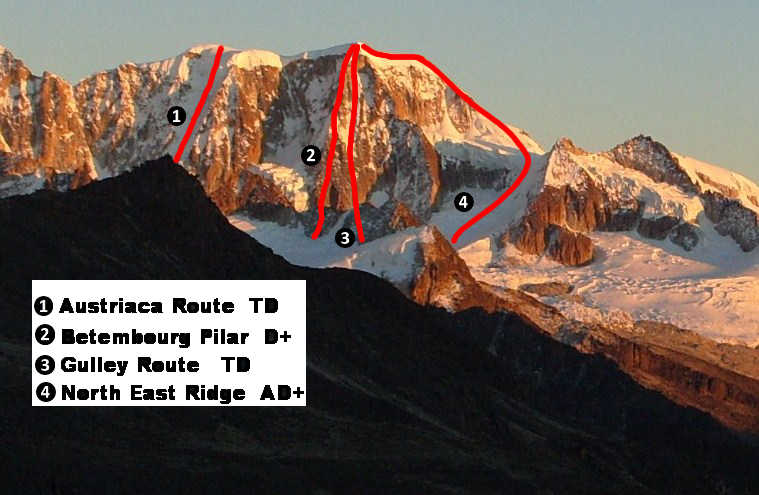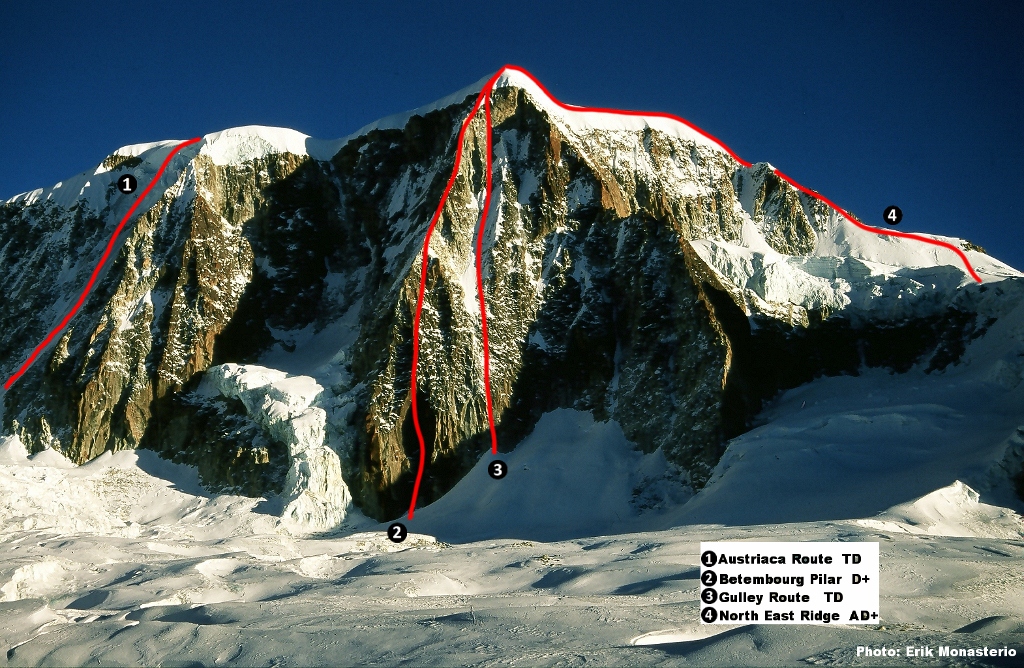 1  Austriaca Route   TD      G Frey F Bassier, D Schoodt June 1973
2  Betembourg Pilar   D+      G Bettembourg, A Mesili, B Chaud   July 1982
3  Gully Route   TD   R Arias, A Mesili, J Bathelemy, P Grange, R Khern    1972
4  North East Ridge   AD+   E Hein, A Horeschowsky, H Hortangel, H Pfann   1928
East Southeast Ridge   TD    R Scull, D Steel  1972  (between routes 3 and 4 but the start to the route is currently unknown)
In 1996 a new route was climbed on the mixed terrain bellow the NE ridge, with about 450m of new ground climbed from the col between the ridge and Gorra del Hielo.  TD   M Twight, S Backe.
North West Buttress and West Face
The northwest buttress may have been climbed in 1984 along its crest.
1  Neq'e neq'e   TD+    6b+    G Fava, C Molina    July  2013
2  West Face Route   AD+      L Golob, T Mihelic, F Savenc  September 1964                    Note: This route is most likely far harder than when originally climbed due to lack of snow on the face in recent years.