Chearoco is a big peak which looks a lot more impressive close up than from the altiplano, from where it is partly obscured by fore peaks. It can be accessed from the west and east, with the western approach via the Kelluani valley being quickest. This approach has been avoided for years due to reports of foreigners having difficulties with the locals but is now safe.
Chearoco routes from the South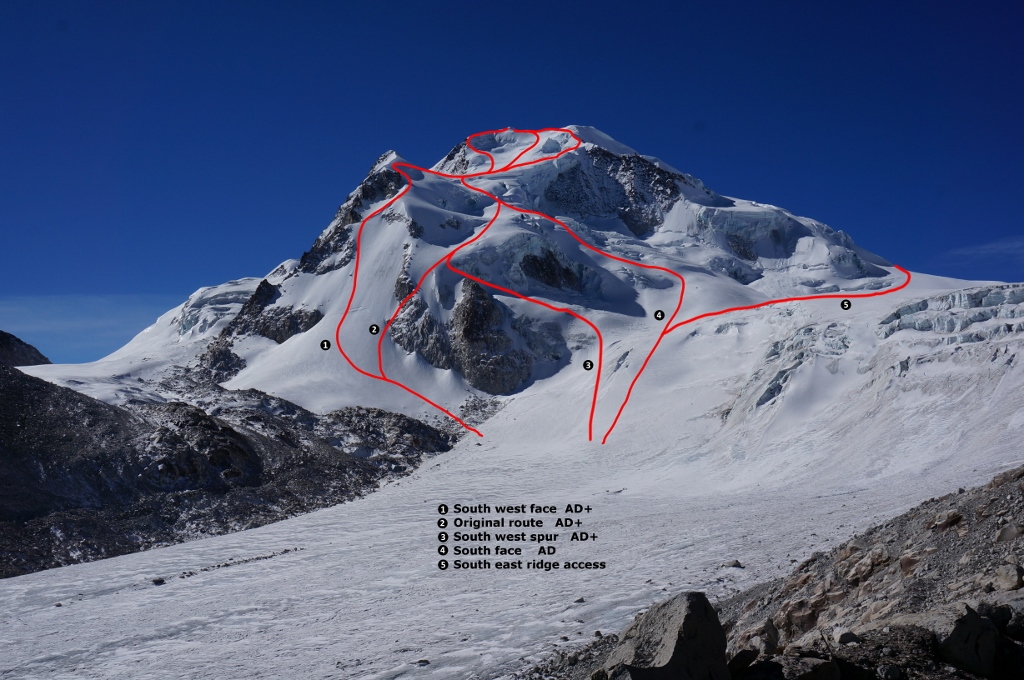 1  South west face   AD+
2  Original route  AD+          A Horeschowsky, H Hortinagel   1928
3  South west spur  AD+          G Ferrari, A Gemli, F Gugiatti, G Lanfranconi, C Zappelli, M Vitale, K Marmori   June 1978
4  South face  AD
5  South east ridge access
Notes:  The original route is considerably harder than it was due to snow loss and the SW spur route passes under active ice cliffs. The South face is now the most climbed route.
The normal finish to the routes 1-4 once in the snow basin below the summit is the middle line shown above. This can be cut off by a large bergshrund, particularly later in the season. The options if this is the case are to climb the left, SW, ridge or head right to join the top of the SE ridge.
Chearoco from the south east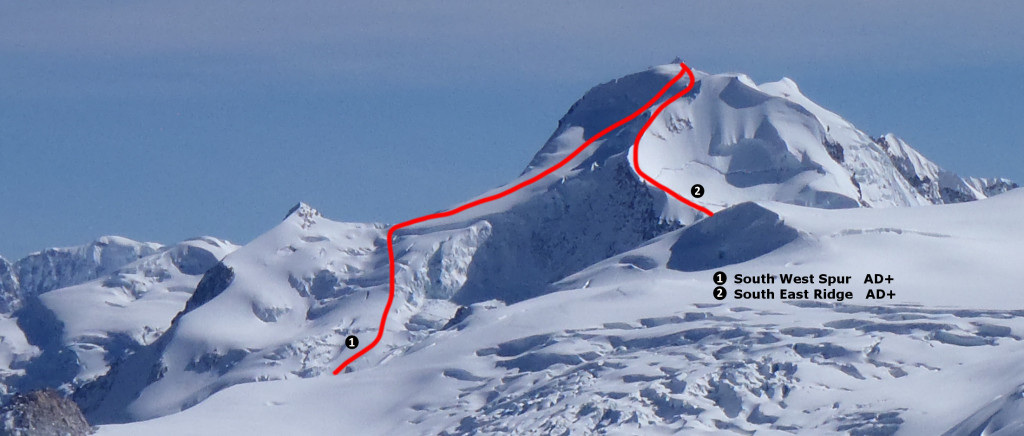 1   Southwest Spur   AD+      G Ferrari, A Gemli, F Gugiatti, G Lanfranconi, K Marmori, M Vitale, C Zappelli    June 1978
2   Southeast Ridge   AD+   J Floodpage, R Hunter, E Quicke   Aug 1962