The Central Cordillera Real contains some of the most accessible climbing on classic peaks over 5000m in the world. The Central region is divided into 3 areas.
Access
From the main road from La Paz north to Lake Titicaca several dirt roads provide access to the range. The Chachacomani area is the most difficult to get to with longer walk ins required. Jankho Laya and Condoriri areas are easily reached in half a day. There is no public transport to Condoriri but for Jankho Laya vehicles leave from the town of Peñas several days a week depending on demand
Maps
The Guzman Condoriri/Nigruni map covers the Condoriri, Lico group Nigruni and Jankho Laya areas. IGM Lago Khara Kkota 5945 IV covers Jankho Laya, area Peñas 5945 III covers some peaks to the west of Condoriri and Comunidad Amaguaya 5946 III covers Chearoco, Chachacomani and surrounding peaks.
Chachacomani Area
Jankho Laya Area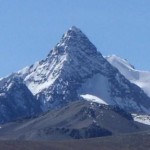 Lico Group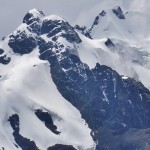 Condoriri Area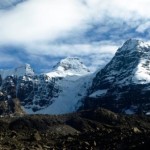 Central Region Map

View Central region of the Cordillera Real in a larger map