The Zongo Pass area has a number of crags, mostly sport, lower down and trad up on Pico Milluni.
Muro de los lamentos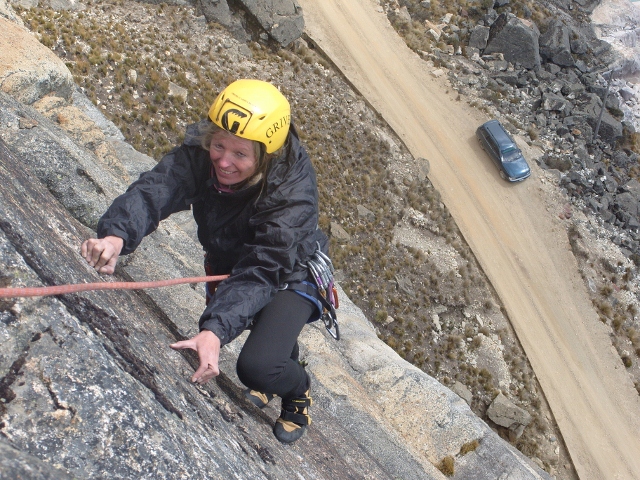 There are 2 quality 3 pitch routes and 8 single pitch routes in this area. Most are fully equipped.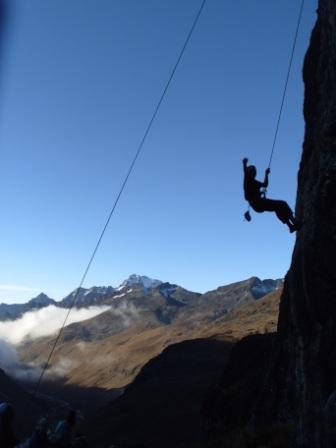 A very accessible site for a day of climbing, having around 13 fully equiped single pitch routes.
French Sector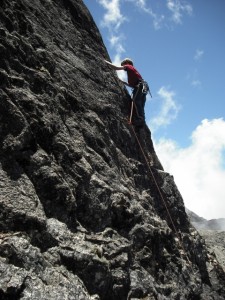 At around 5000m, this is a high sport crag with mostly easy routes. There are 7 equipped climbs.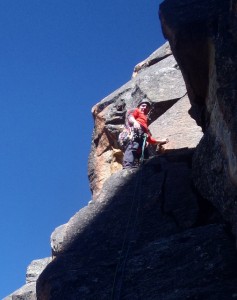 Pico Milluni has loads of opportunities for adventure climbing with the south peak being particularly accessible and with generally snow free access year round. 1 -3 pitch routes have been climbed on the peak.