There is a huge amount of rock in this seldom visited (by climbers at least) corner of Bolivia.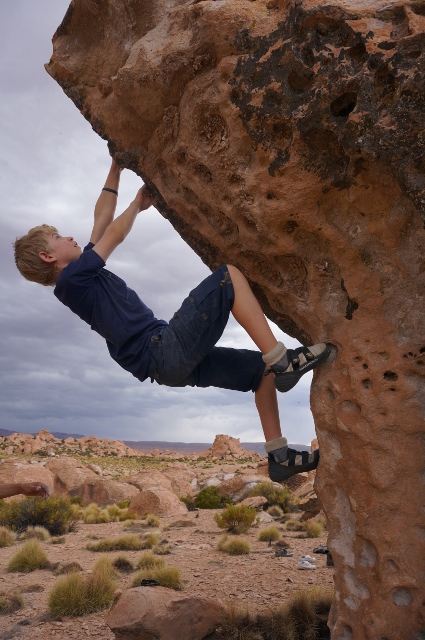 Getting there:  About 2 hours south of Uyuni is the village of Villa Alota. From the west of the village there is rock all the way to about 2km south of the village of Mallcu Villamar (aka Mallcu, Mallcu Villa Mar and Villa Mar), which is about 50km and 1 1/2 hours away. There are places to stay in both villages and plenty of camping in between – although outside the villages water is scarce or non existent.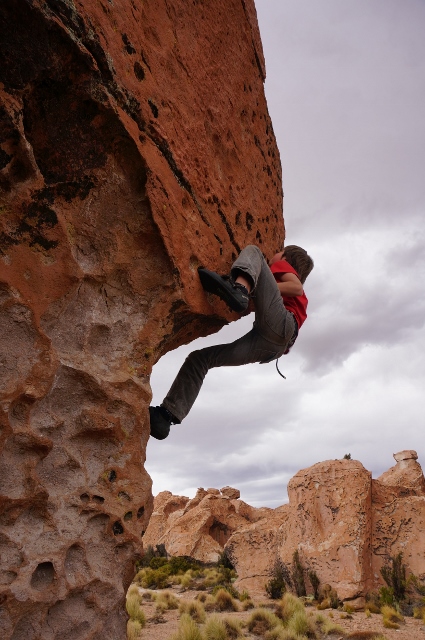 There are endless boulders but also bigger features, particularly in the numerous canyons that cut through the boulder fields.