Using this site
The main purpose of this site is to encourage more climbers onto the mountains and rock of Bolivia. It is the responsibility of the user to ensure they use the information in this site wisely. Conditions change constantly and good mountain sense is essential to safety.
The route guides and information on access, first ascentionist, heights etc are correct as far as known. Bolivia is notorious for the lack of good info and corrections and additions will be made to the site as appropriate. Where the first ascentionist is not known or is disputed that has been left blank. There is also a fair bit of confusion over peak names.  As a friend commented, misnaming routes and peaks in Bolivia is virtually a national pastime. If you have further info on a route or peak we'd be glad to have it. Get in touch at boliviaclimbingsite@gmail.com or leave a message in the conditions and news page.
The Apolobamba range is currently missing from this guide as a lot more work needs to be done on sorting out the info for it. Hopefully something will be up towards the end of next year.
Grades used are French alpine grades as this is a well established and internationally used system.
Climbing Season
It is possible to climb year round but the best months are May to September with June and July generally being the most stable. Over this period the Bolivian mountains enjoy what must be some of the most stable conditions of any of the worlds ranges. April is on and off good weather with more snow on the ground and October is also less reliable with the least snow remaining and routes being icier and glaciers more cut up. November can be good enough weather but by December the rainy season has usually kicked in with most days being cloudy. In the rainy season electrical storms are common and greater judgement and experience are needed to navigate and climb safely. From November to March the cordilleras get most of their snow for the year.
Skiing is best February to May but occasionally extends into early July.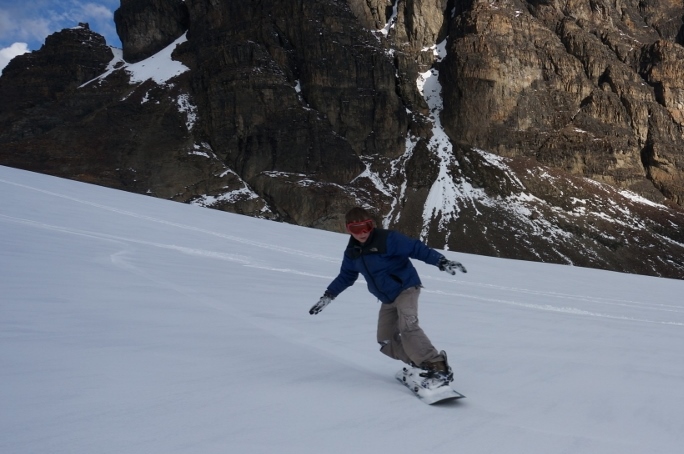 Maps
The IGM (Instituto Geografico Militar) produces a range of maps that cover most mountain areas in Bolivia. The map by Liam O'Brien of the entire Cordillera Real is useful for gaining an overview of the range. Maps by Walter Guzman cover Sajama, Illampu/ Ancohuma, Condoriri and Huayna Potosi along with a large scale map of the cordillera and a trekking map for the Choro and Takesi trails that also shows mountains between Huayna Potosi and Illimani.
The appropriate maps for an area will be noted in the area overview.
The IGM office in La Paz is in Edificio Murillo #100, Calle Juan XXIII. Go up the road (Calle Oruro) next to the main post office on the Prado for 1 block to where it intersects Calle Murillo, go left then almost immediately right at a sharp angle into Calle Juan XXIII. The IGM office is about 100m up the road. They may not have all the maps you want on hand but can order them from the main office. It is also possible to go to the Estado Mayor military base, below the main stadium on Avenida Saavedra and go to the main IGM office there – requires leaving ID at the gate to get onto the base – to get a map immediately.
The O'Brien and Guzman maps are generally available in a number of shops and agencies in the Sagarnaga tourist area. You may have to hunt around to find the one you want but Andean Base Camp on Calle Illampu often has the best selection.
A new map and guidebook shop has opened (2016) at Calle Aroma Nº 40, close to the corner of Avenida Illampu. Their facebook page is:  www.facebook.com/mapsbolivia/ and email: rutas.travel@hotmail.com
The shop has the largest range of mountain maps available along with guidebooks and other books on mountains. If they don't have what you want they can probably source it for you if given time.
Guidebooks
There are 2 main ones:
Bolivia A Climbing Guide, Yossi Brain, 1999, The Mountaineers. This has a limited range of routes and peaks in it but is still the best for the Apolobamba range.
The Andes of Bolivia, Alain Mesili, 2004, Producciones CIMA. This is the best historical record of climbing in Bolivia, although the accuracy of the book is suspect, with some routes shown that don't exist.
Other guides are:
Travesía Quimsa Cruz: Guía del Viajero, Denys Sanjinés, Topaz Editores e Impresores. Comes with the Travesía Quimsa Cruz book and available from Denys by contacting her at www.quimsacruz.com and from some La Paz bookstores.
More info: travelling through Bolivia , altitude, outfitters