Rumi Mallku lies behind Pico Gotico and is likewise accessible from Laguna Glacier.
Northwest Face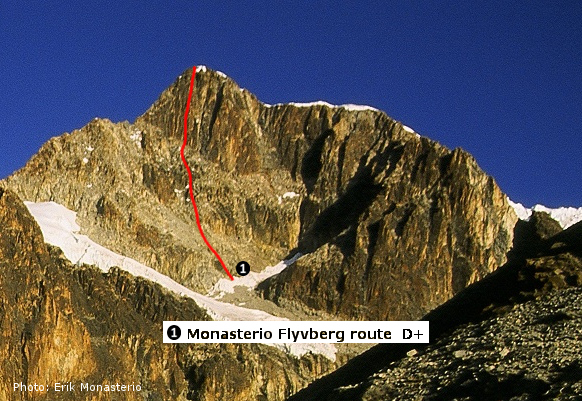 1  Monasterio Flyvbjerg route   D+  6a+      E Monasterio, N Flyvbjerg     Aug 2006
The West and Northeast ridges were climbed in May 2006 by parties guided by G Jaimes and J Callisaya and found to be easy. They descended via the south face to the Ancohuma glacier.