From the Casa Blanca the South peak of Pico Milluni is about 1 hours walk on a rising traverse. These are adventure routes at between 5100 and 5300m. There is room for plenty more.
There are 2 distinct peaks to the South Peak. The southern one (on the left in the pic below) is slightly lower and has a very large cairn on top. The northern part is not as pointy but is a bit higher.
The traverse of the ridge over both peaks is a fun and not too difficult outing.
South Peak overview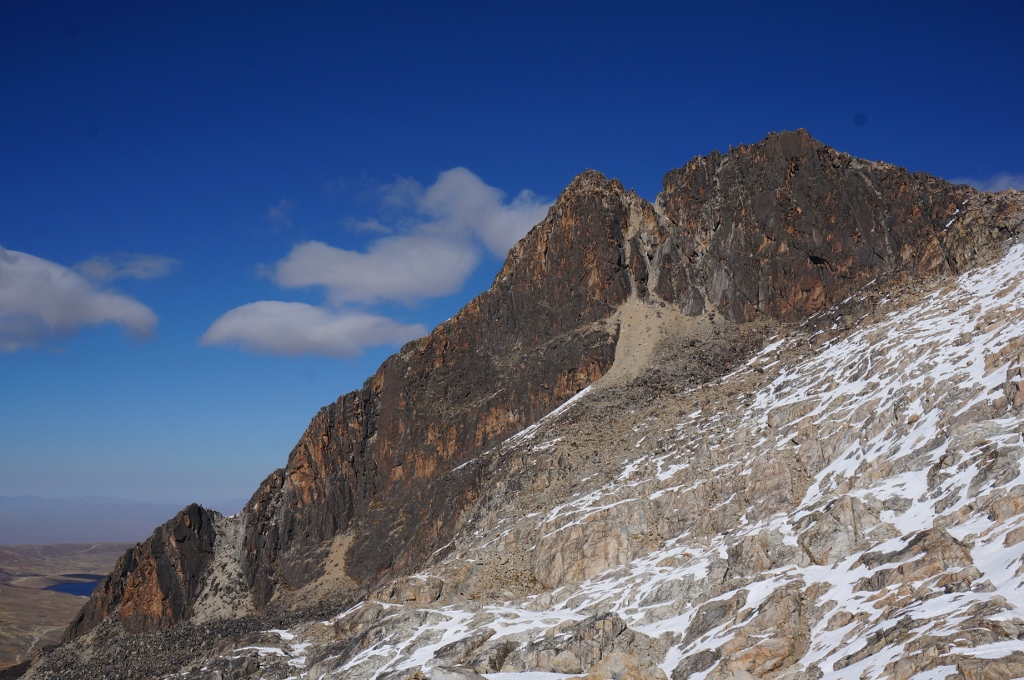 East Face of the low peak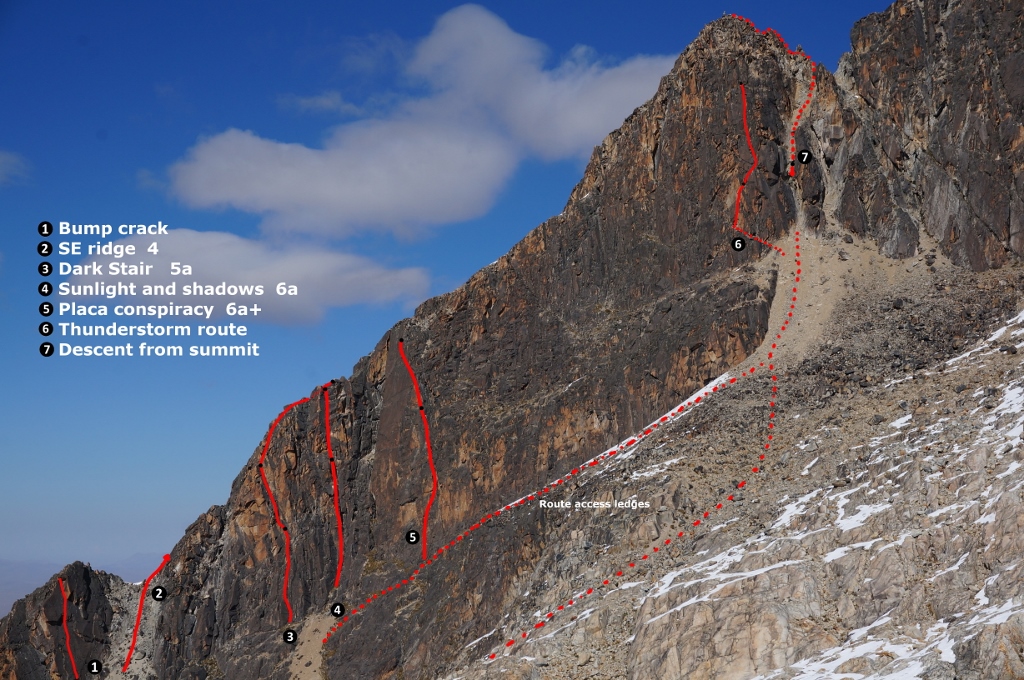 East Face of the high peak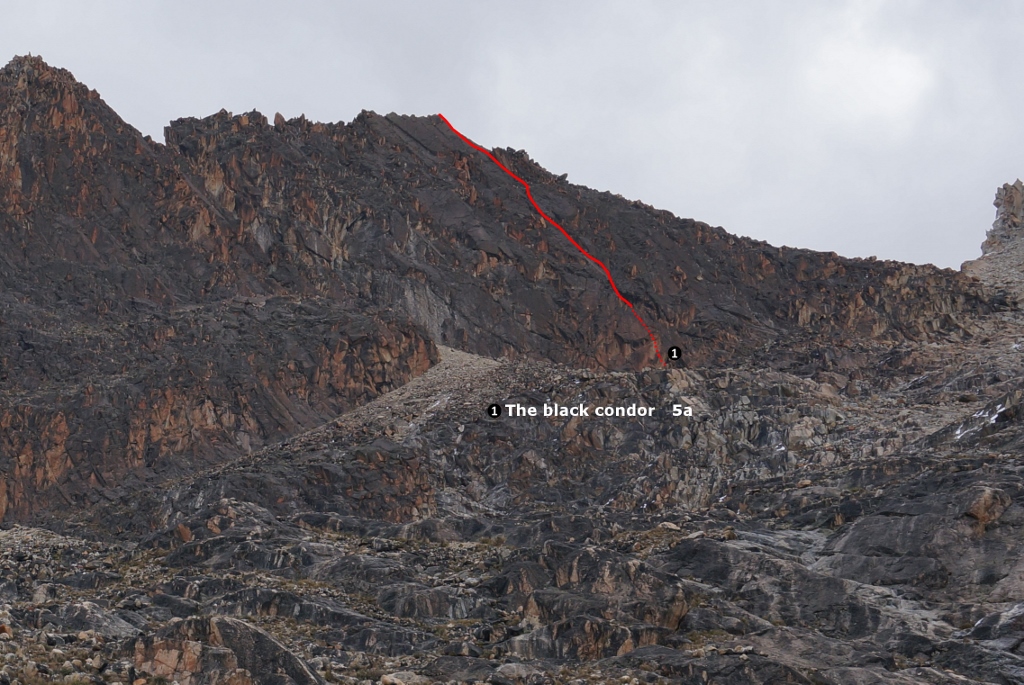 Descent from the top of the high peak is easiest following the ridge towards the higher Milluni peaks (to the right in the photo above)