Pico Gotico is an impressive rock peak easily accessible from the Laguna Glacier basecamp. It has some difficult rock routes on compact solid rock.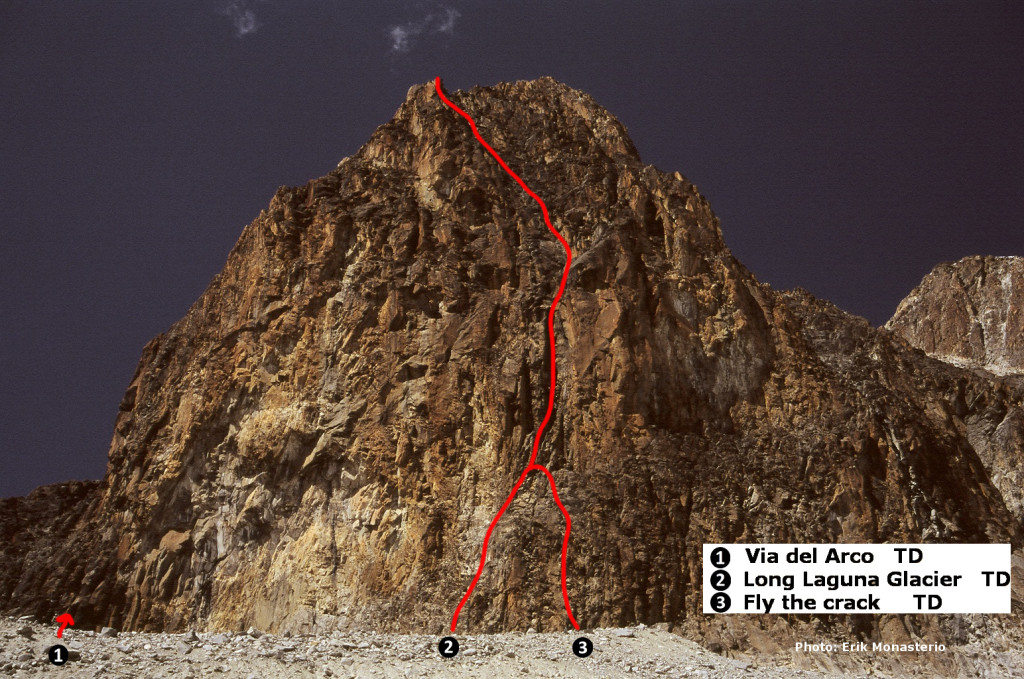 1  Via del Arco      TD+   6c  A2      E Monasterio, M Ducret     2002
2  Long Laguna Glacier   TD+   6c   A2    E Monasterio, G Monasterio    1998    Note: In 2000 3 bolts were added to the crux crack and a number of belay stations were bolted contrary to local ethics, causing a fair bit of controversy.
3  Fly the crack   TD+    6c    E Monasterio, N Flyvbjerg    Aug  2006