Cuchillo Khuno is a peak of moderate altitude with an easy SW ridge, making it a good acclimatisation climb. It lies immediately SW of Pico Austria.
Pico Austria is generally snow free and has some easy scrambles and at least one rock climb on 'La Fortaleza Buttress'..
The normal route is a fairly obvious track that crosses the pass to the north east of Pico Austria (also a trekking route and the route to the Condoriri glacier base camp) before ascending the easy northern slopes to the summit.
Cuchillo Khuno and Pico Austria overview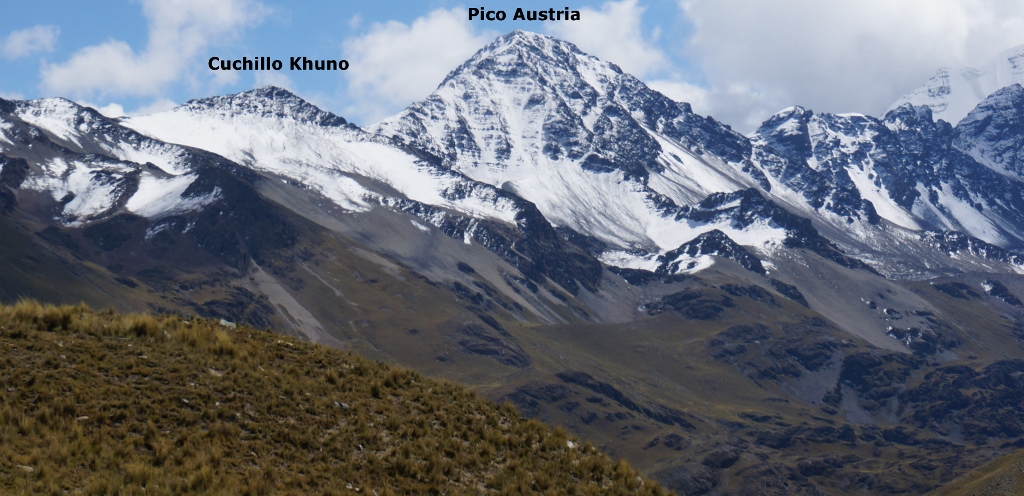 Cuchillo Khuno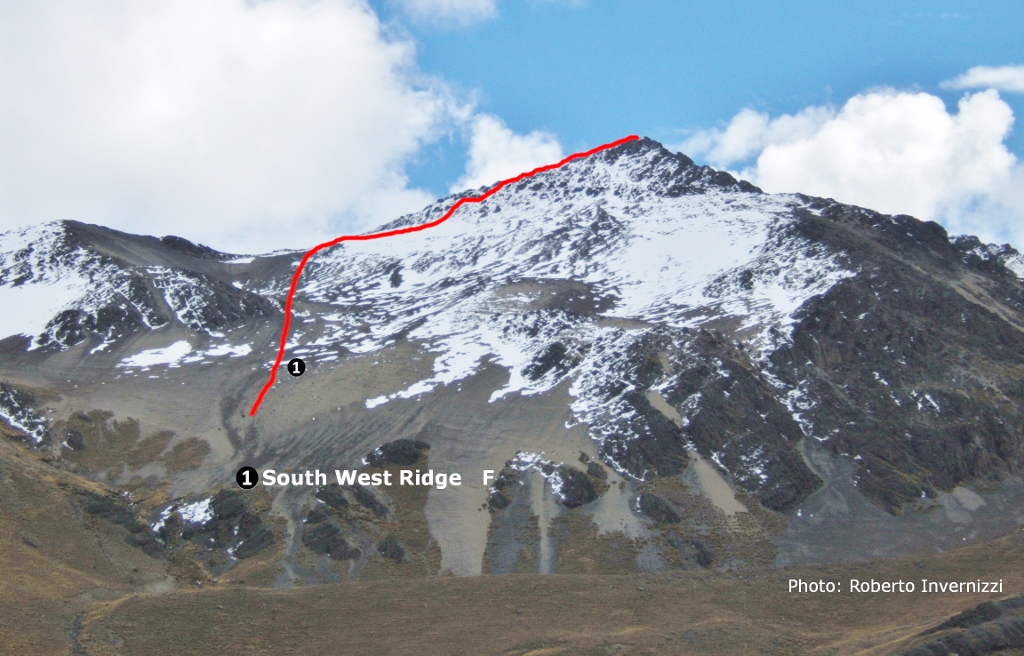 1  SW Ridge   F
Pico Austria from Chiar Khota Base Camp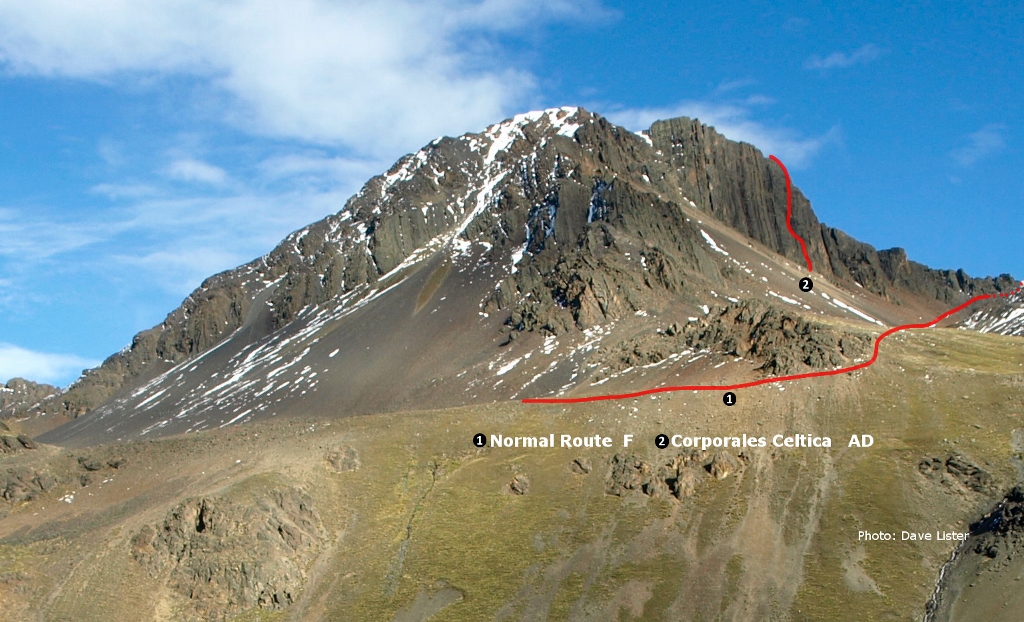 1  Normal route  F    Note: Route ascends to pass and continues on the north east side (see below for continuation)
2  Caporales Celtica   AD   J Osborne, R MacCallum, G Galligan  July 2009
Fortaleza Buttress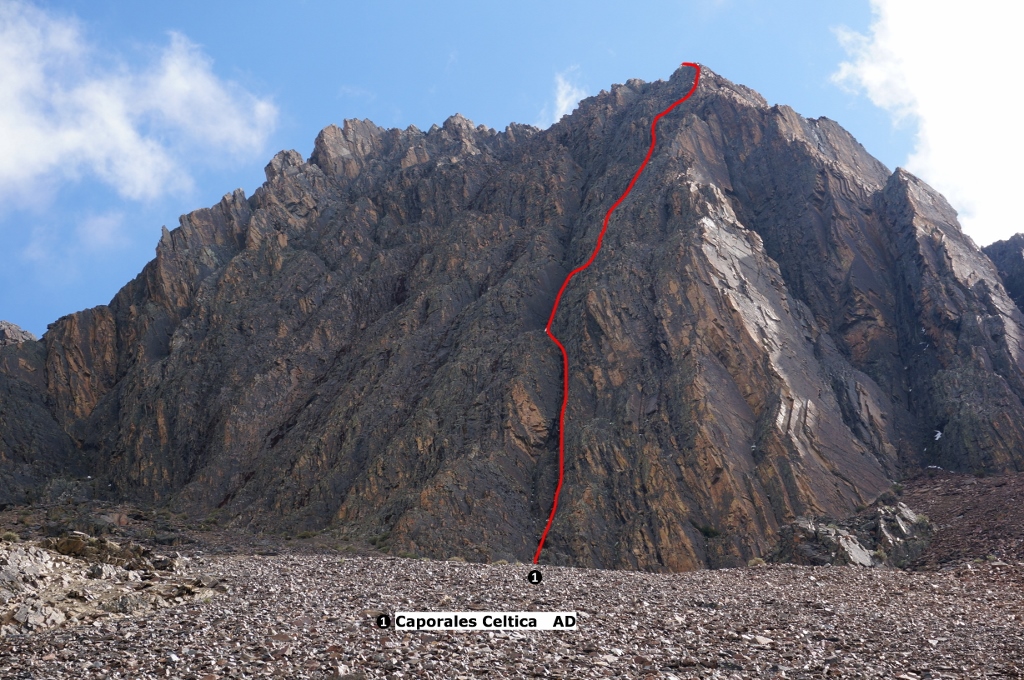 1 Caporales Celtica   AD   Note: the route continues along the crest of the buttress, over towers, to its highest point.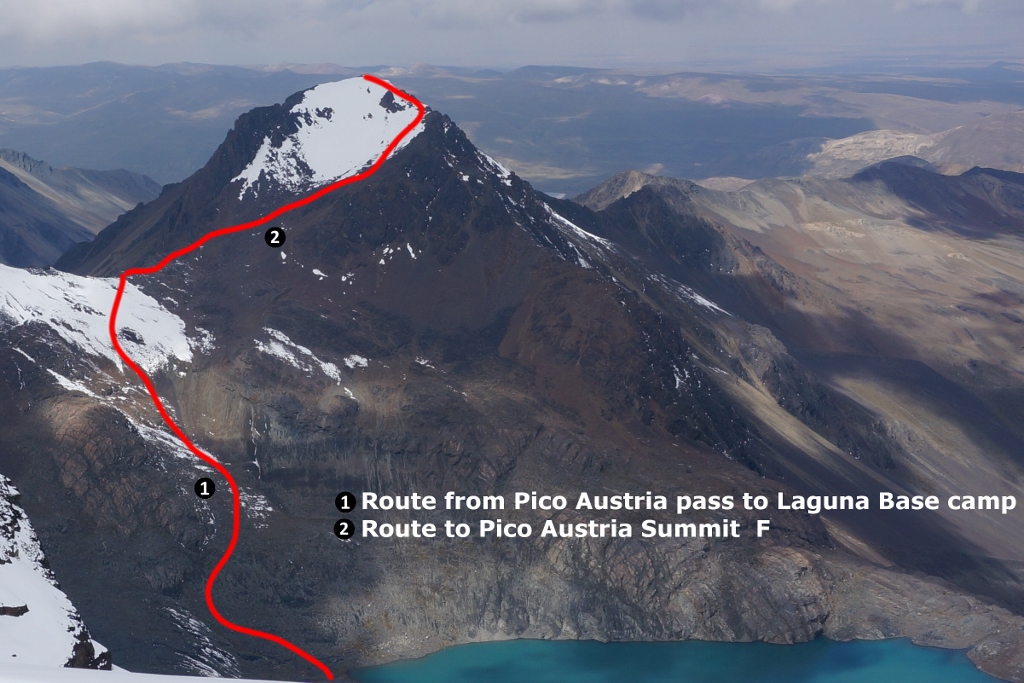 1  Route to Condoriri Glacier Laguna Base Camp
2  Normal route to summit    F