Recent information has come to us about a little known climb of Illampu in 1978. The West Spur route TD- was climbed over 3 days and was one of the most difficult climbs in Bolivia at the time and the first ascent of the west face.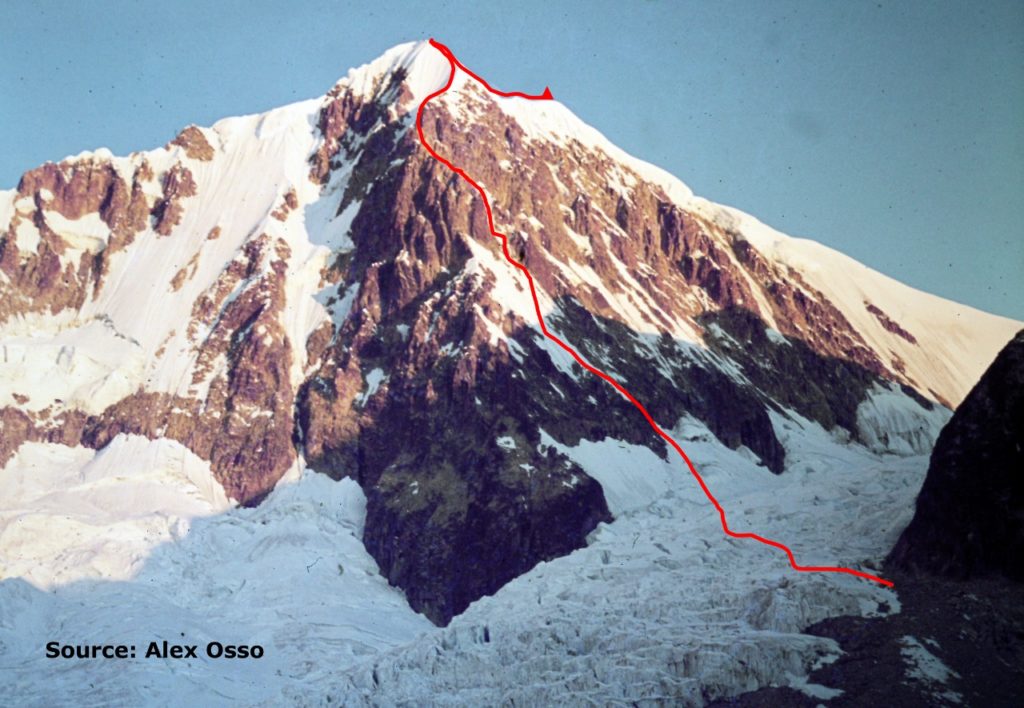 Àlex Ossó and Òscar Cadiach, from Tarragona and Enric Dalmau and Francesc Magrinyà, of Valls made the climb with 2 bivouacs, descending the South West ridge. This was a significant climb for 40 years ago and has possibly not been repeated.
Many thanks to Àlex Ossó for letting us know of the ascent.