A bit of a delay on these routes as the team has been out exploring.
It has been fairly warm recently meaning the rock has been pleasant in the mornings, with the weather regularly closing in mid day. This is not so good for ice though with most of the lower to mid altitude stuff falling of over the last few weeks. Some new route action took place in the Huayna area over the last couple months, the ice and mixed routes done before the ice disappeared.
Early November Artem Bylinskii and Gregg Beisly climbed a 6 pitch line on the SW face of Charquini. It goes at about WI3 M5 and would be a great warm up for some of the bigger technical routes in the range. Artem's report is here.
A week later Chris Clarke and Robert Roach teamed with Beisly to climb a line on the left of the face. At WI4 M4 it is shorter, being 4 pitches + a little simulclimbing. It has been named Hit and Run after Robert was hit by a car and his lower leg run over the day before in La Paz. Fortunately he was wearing his high climbing boots which saved his foot and he escaped with bruising. Robert is obviously not easily broken.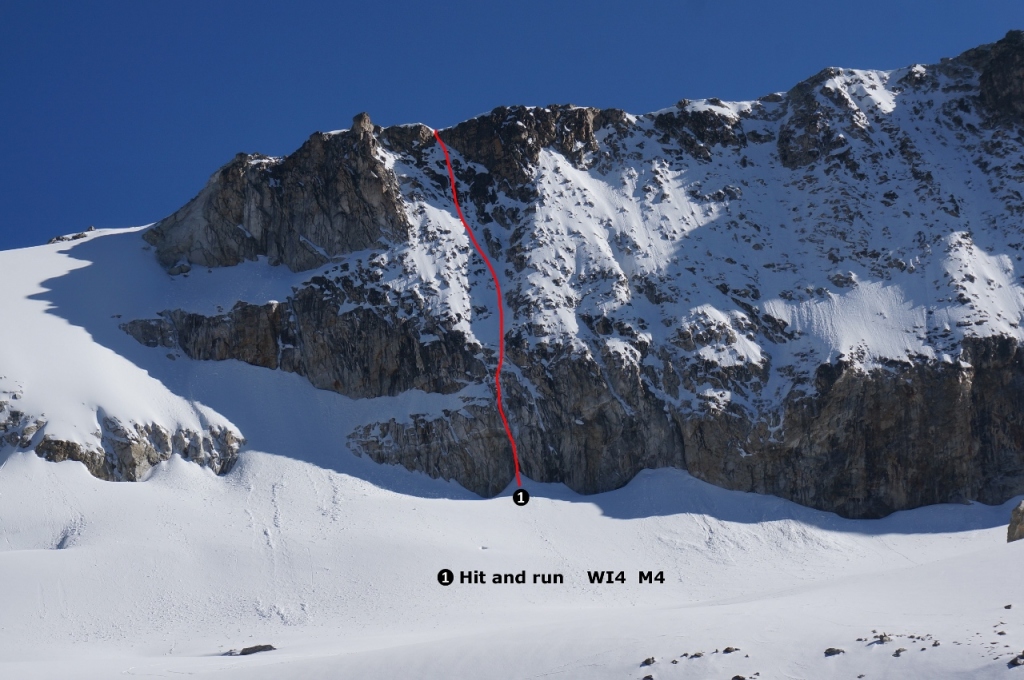 Reynaldo Choque Ramos and Daniel Flores climbed two very nice pitches on good rock to reach the south ridge of the South Peak of Pico Milluni.
Here's a compilation of some of the october and november action on video.