The southern Cordillera Occidental consists of many volcanoes and peaks in the 5000m – 6000m range. While mainly being trekking peaks they are none the less still very high and cold.
The majority of the following pictures and information have been kindly supplied by Alex von Ungern of Andean Ascents.
Tunupa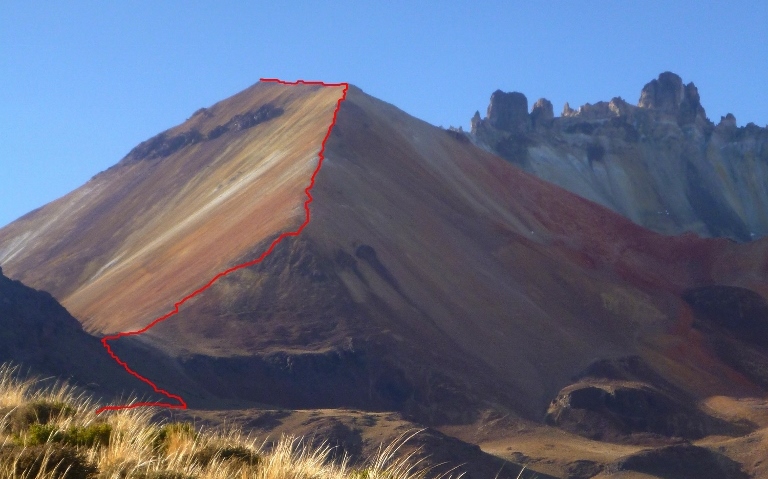 Times:  6-8 hours to outlook point (the real summit is not recommended as it is very loose rock) at 5200m (1000m of ascent). Parking at 4400m.
Ollague  5865m
Times:  3-7 hours (depending on how far the car can get you up)
Pabellon 5530m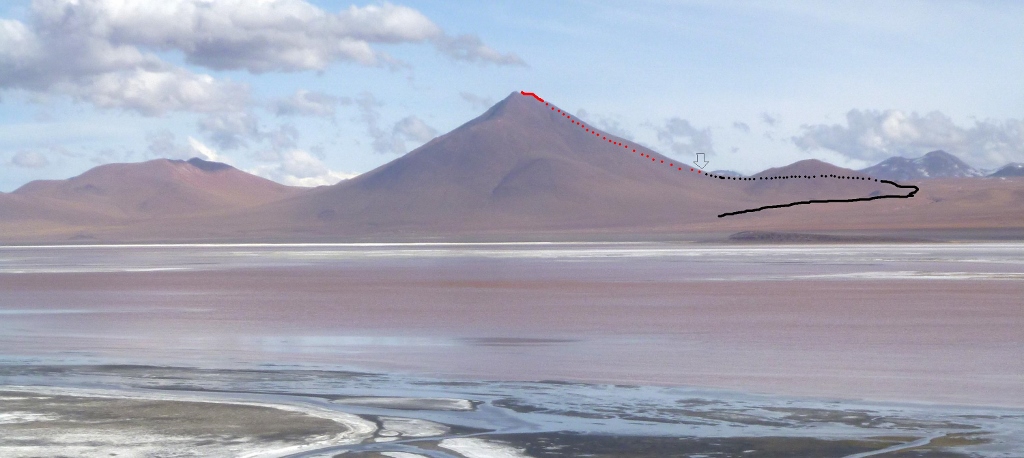 Times: 4-5 hours. Parking at 4800m.  (700m of ascent).
Uturuncu 6008m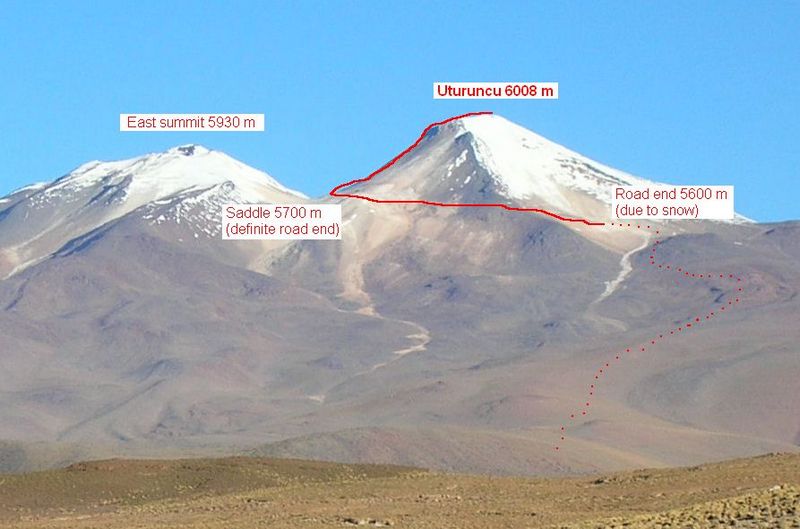 Times:  2-7 hours return (depending on how far the car can drive you up and the fitness and acclimatisation of the party. To reach the col at 5700m is not possible for every car and driver as big boulders lie on the abandoned road and early in the season there is snow to contend with). 7 hours would be about right, 3 if you reach the col.  (between 600 and 300 m of ascent).
Currently the locals have decided to force all parties to take a guide (450Bs per party). This is totally unnecessary for climbers (who maybe should avoid walk up volcanoes anyway) but a good idea for tourists wanting to bag a very easy 6000m peak. The problem is many are nowhere near acclimatised and the local guides don't know much about altitude illness, despite their claims. So far this year (2015) at least 1 tourist has died of altitude illness on Uturuncu. Be smart about acclimatising!
Licancabur 5921m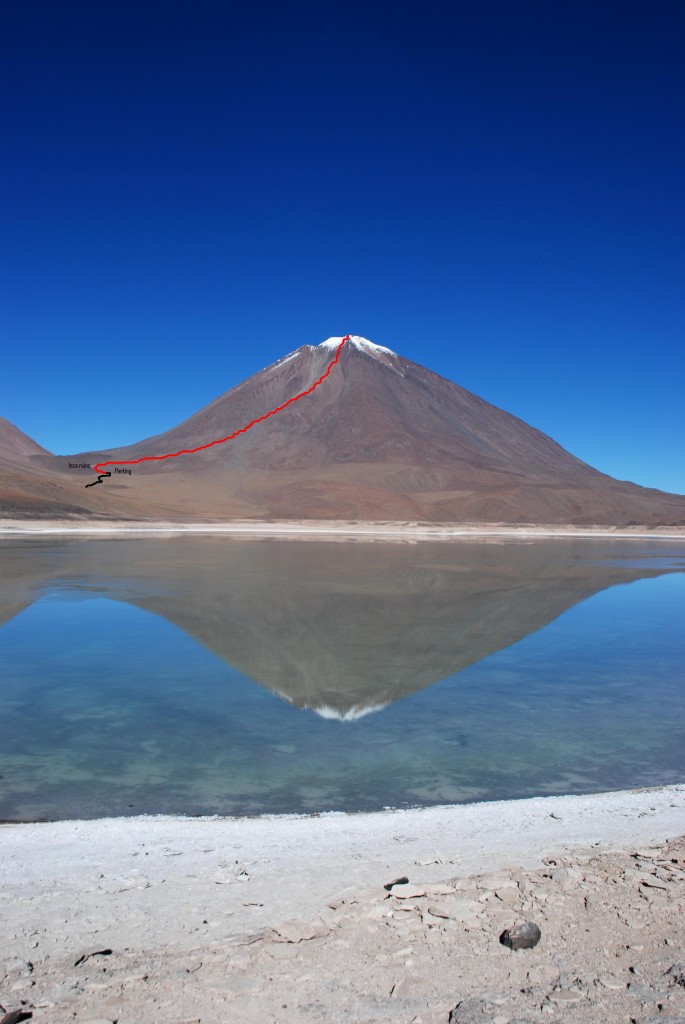 Times:  8-10 hours. Parking at 4600m. (1300m of ascent)
Apparently the locals are now charging (about $100) per party for an ascent of Licancabur.
Map to come…