Shulze is overshadowed by its much larger neighbour, Illampu but is a worthy climb in its own right. The East face routes are often used for acclimatisation before an Illampu ascent.
South Face
The routes on the south side of Shulze are accessed via Laguna Glacier.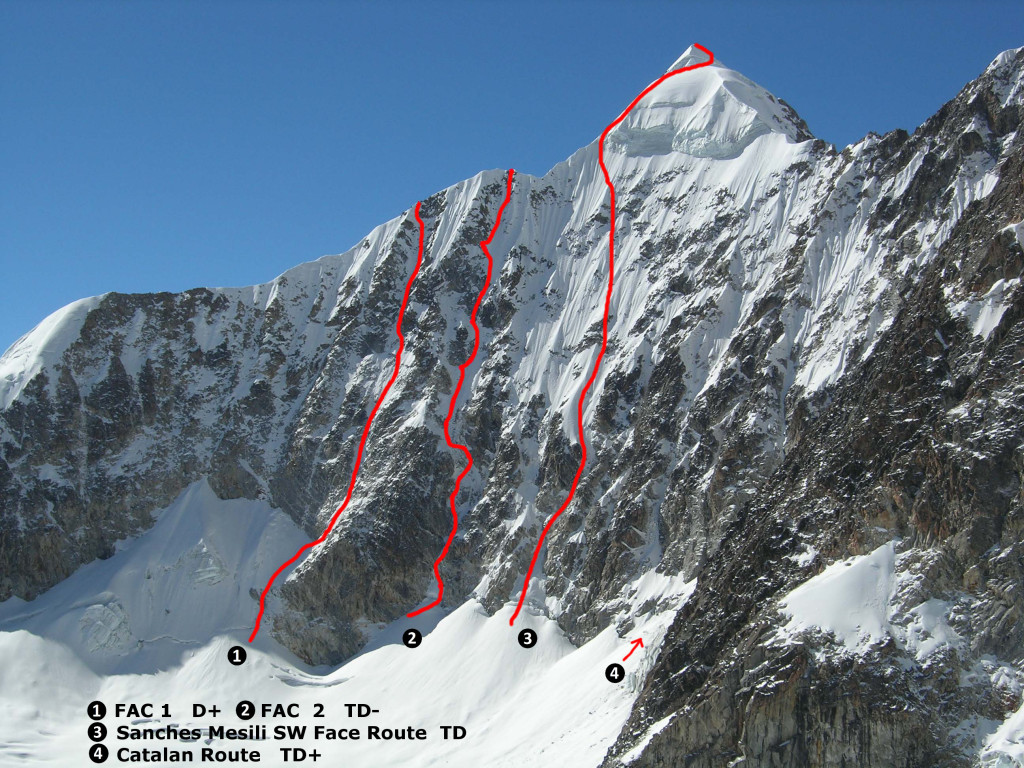 1   FAC 1  D+   P Marceron, T Clarasso, J Géhard   Aug 2006
2   FAC 2  TD-    P Marceron, E Revol, A Guillaume   Aug 2006
3    Sanchez Mesili Route    TD    A Mesili, E Sanchez    1973
4   Catalan Route   TD+    P Gomez, F Punsola, D Sanabria     July 2006
East Face
The East side of Shulze is accessed via Aguas Calientes.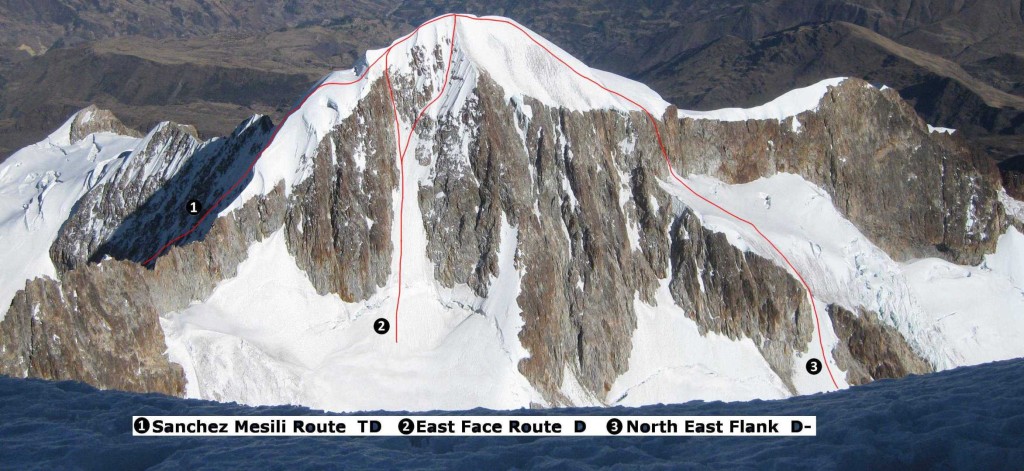 2    East face Route    D-
3   North East Flank    D
Point 5505
A subsidiary peak of Pico Shulze currently with 2 known routes. Access is from Laguna Glacier.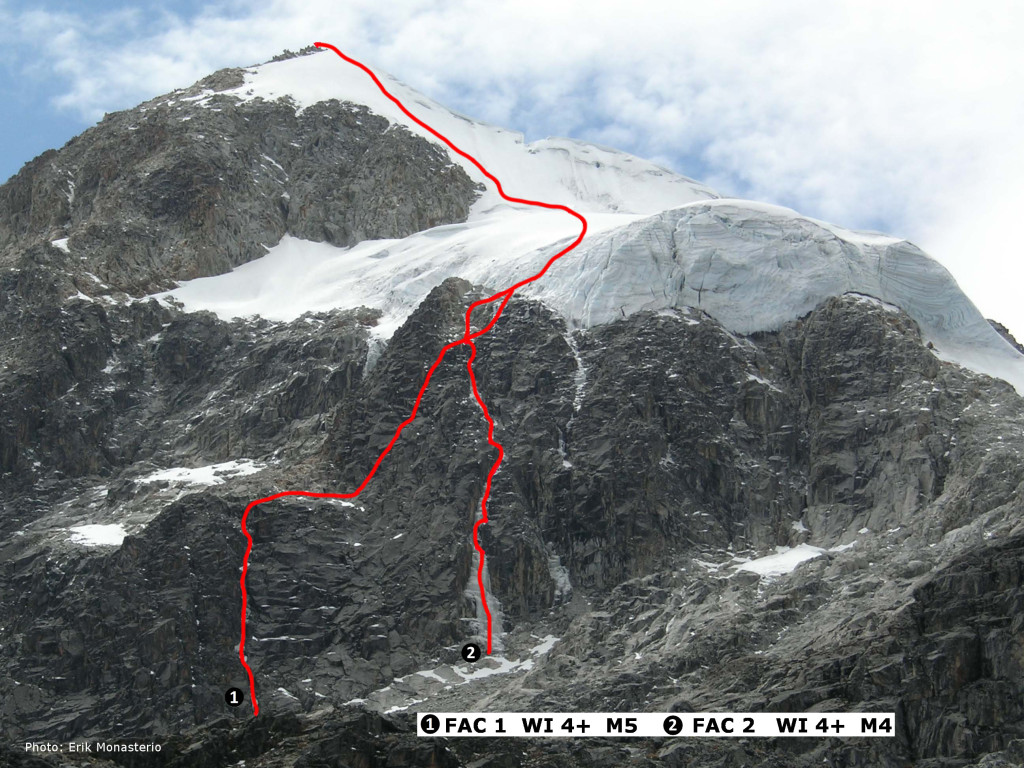 1  FAC 1  WI 4+  M5      P Favier, T Clarasso   Aug 2006
2   FAC  2  WI4+  M4   P Marceron, A Guillaume, E Rivol    Aug 2006
Other Pico Shulze Routes
North West Face Route   AD   E Hein, A Horeschowky, H Hortnagel, H Pfann    1928
West Face: Anglo Bolivian Route  D+?    E Monasterio, G Monasterio, S Woods  1998   Note : The route is accessed via Mina Titisani.