Bare and rocky on the northern side, the southern aspect is very accessible from the road and is fairly steep and icy.
First recorded ascent was by the NW face in July 1971 by H Zembsch and C Pfnürwho found a cairn on top indicating Pacokeuta had been climbed earlier by an unknown route and party.
Northern aspect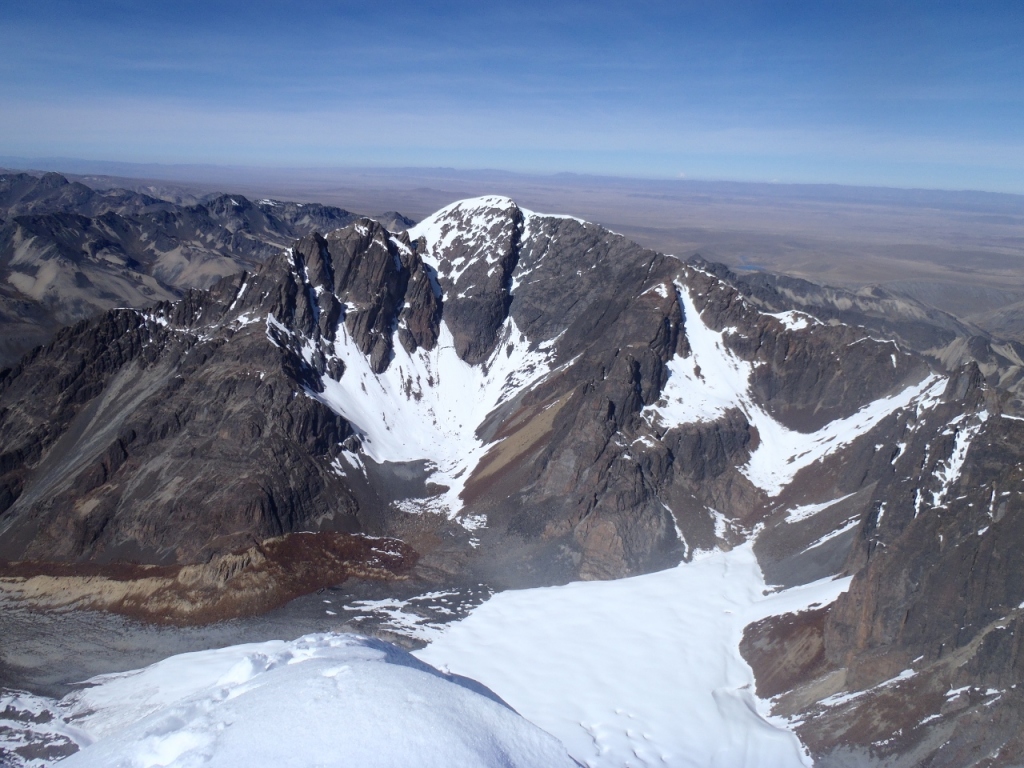 North Eastern Aspect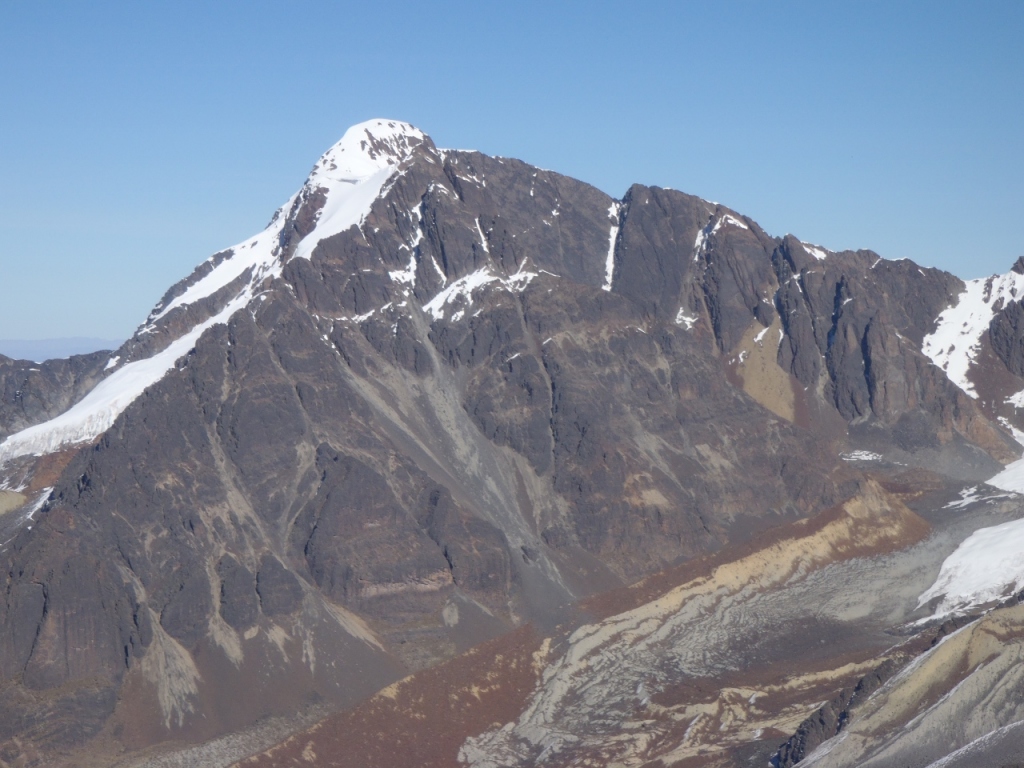 South Face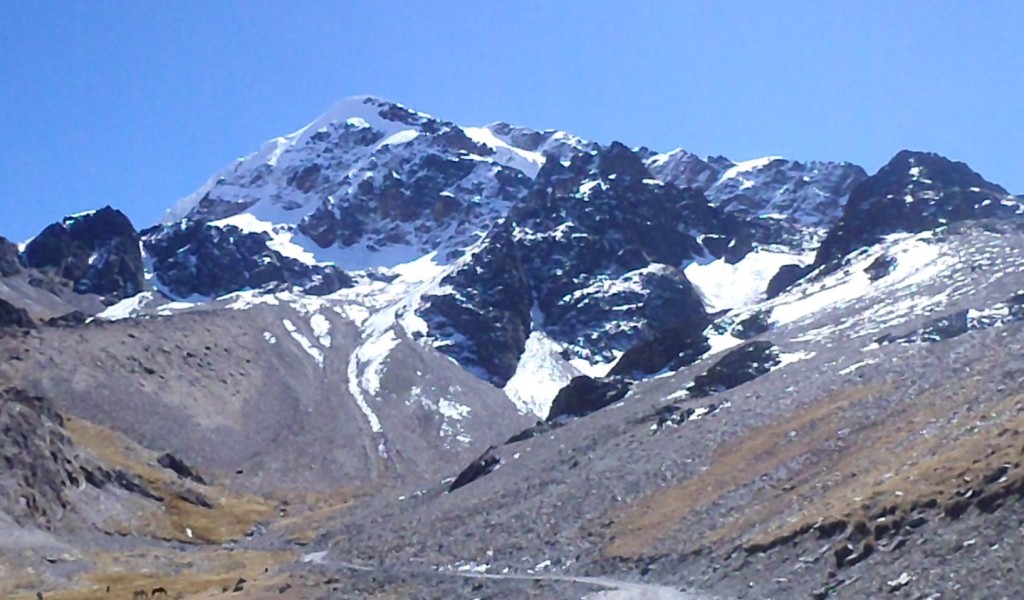 In 1995 Marite Perez, Harold Shoemaker and Juan Villarroel climbed a direct route on the South Face. The 350- meter route included snow climbing with pitches up to 60°. Exact route unknown.