As with Emma María, PK 24 has plenty of scope for new routes on its steep faces.
South East Face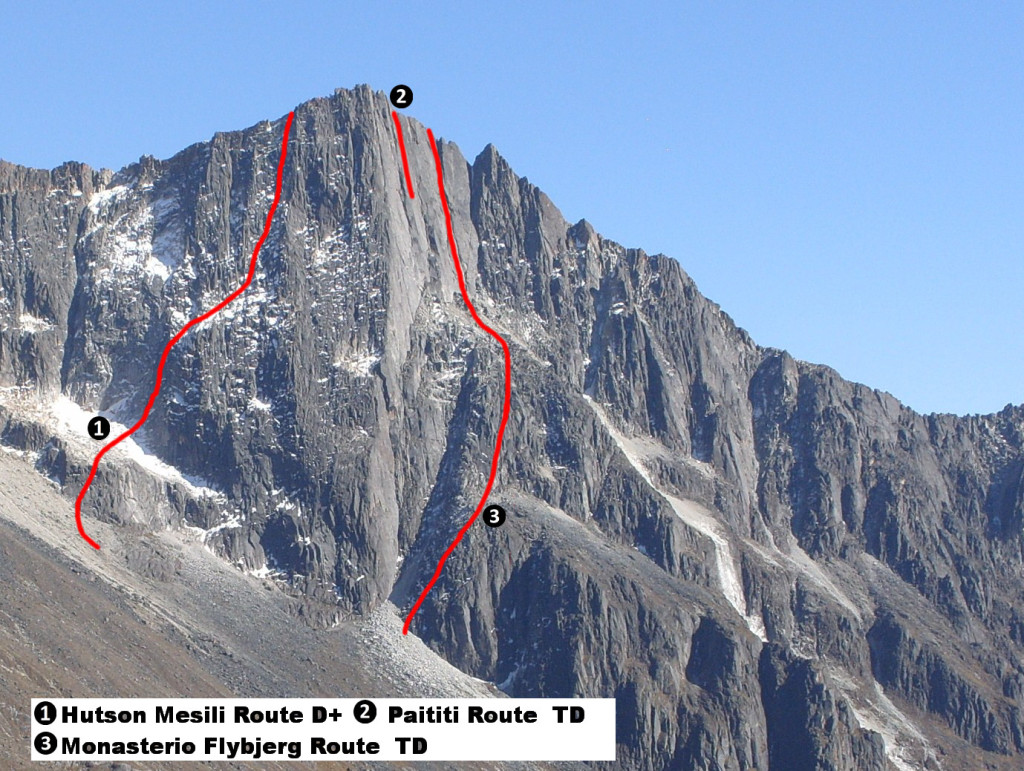 1    Hutson Mesili Route    D+        A Mesili, C Hutson    1983
East Face
2    Paititi Route    TD    7a          R Rauch, F Schoffel, T Lehmpfuhl    1994      Note:  This route is not completed – it was accessed via abseil and climbed from the middle of the face. Over 20 bolts were also placed on abseil.
3    Monasterio Flybjerg     TD   6b+    E Monasterio, N Flybjerg    2006