Wila Lloje has potential for steeper routes on its northern and southern aspects, as well as on lower sub peaks.
The south face was first climbed in July 1996 by L Griffin, D Liddall and J Villerroel and graded TD-.
Wila Lloje Northern Aspect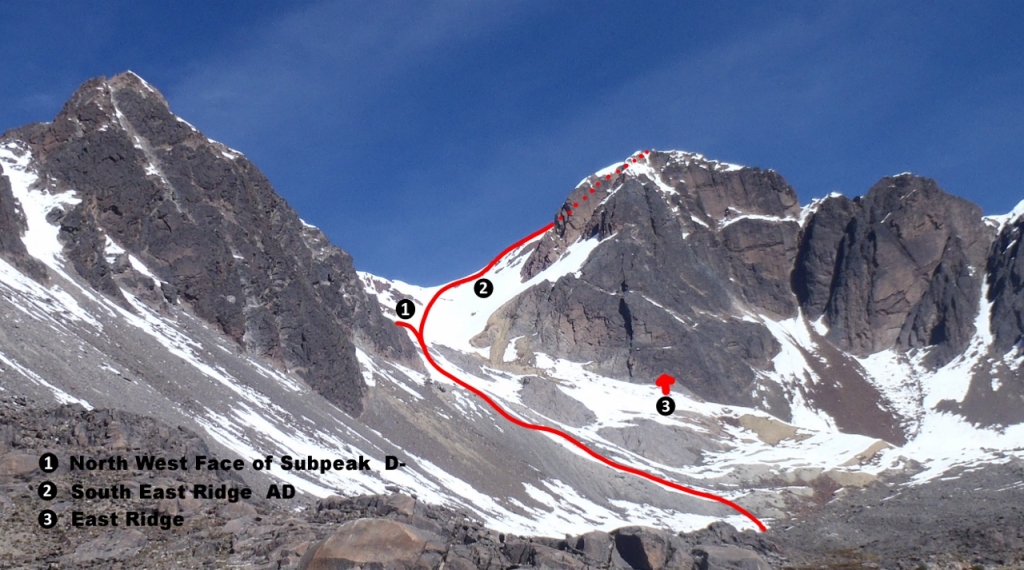 1  Northwest Face of Pk 5550 Route   D-    G Beisly   2012
2  South East Ridge   PD     K Takeshita, R Kanai   September 1970
3  East Ridge        S Calegari, G Ferrari, G Rizzi   Aug 1975
Eastern aspect of Wila Lloje and sub peaks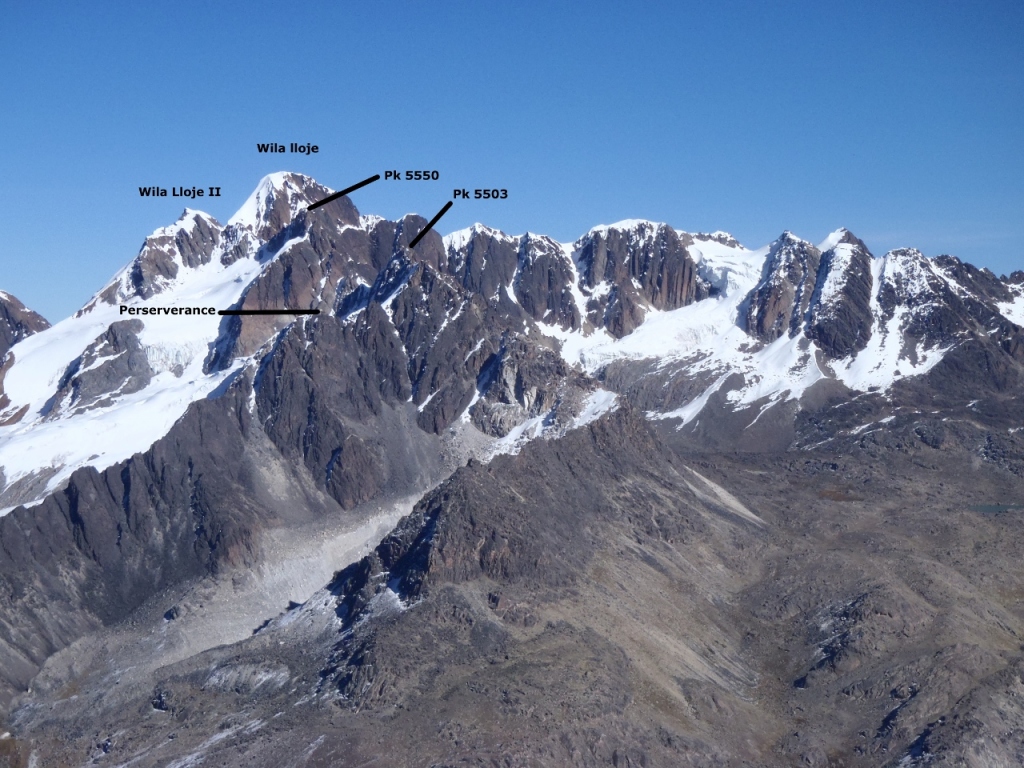 Wila Lloje II was probably first climbed June 1973 by G Frey and D Schoodt via a traverse from Pk 5550 (also the first ascent of this peak). The SE ridge, PD, was probably first climbed July 1971 by A Jechalke, C Pfnür, H Zembsch, A Putz, W Ochs and H Seebauer.
Pk 5550 North west aspect
Pk 5550 also has a route on the SE side which climbs a couloir. Climbed by B Gebruers and E Monasterio in July 1996.