There is some great cragging and bouldering in Bolivia. This is not meant to be a comprehensive guide to the rock climbing here but a brief compilation of some of the more major areas with suggestions about the best crags and routes.
Zongo Pass Area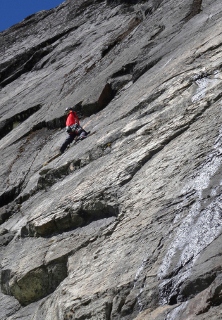 There is a growing number of routes, sport and trad in the Zongo Pass, below Huayna Potosi.
The main areas are above the Casa Blanca – which is the main refugio at the base of Huayna Potosi – above the lakeside road further on, below the dam and below the aqueduct running towards Charquini.
Aranjuez
The Aranjuez Valley in the South Zone of La Paz has loads of routes and is the most established sport climbing area in Bolivia.
The best info is at http://escaladaenbolivia.blogspot.com.
Also some new route info at www.facebook.com/ToposBolivia
Peñas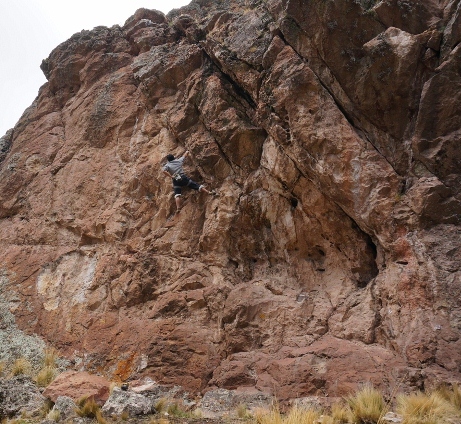 Peñas is about 1 hour from La Paz off the road to Copacabana. Mostly single pitch sport routes with at least 1 longer 4 pitch route. There are also plenty of boulder problems. There are rooms to stay in and climbing information in the centrally located Catholic church.
The ToposBolivia facebook page has some info. There is also a guidebook (of sorts) available in some La Paz shops.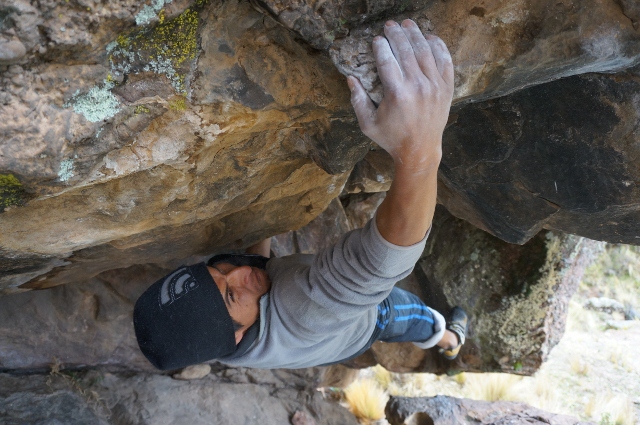 Curahuara de Carangas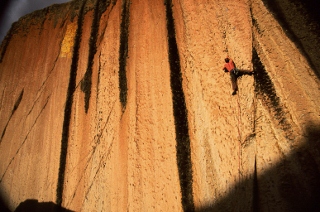 Behind the town of Curahuara de Carangas lies a wealth of rock. There are a number of bolted routes with the local army training unit apparently being active in route enhancement (when they are unable to climb something).
Challkupunku
Just off the road to Sajama (about 35km from Curahuara) from Patacamaya is a large and obvious boulder field. A dirt road leads to the northeastern edge of the boulders and further towards Sajama a rough track leads into the other end. There is no water nearby so take plenty. It can be pretty warm during the day and cold at night so go prepared for both.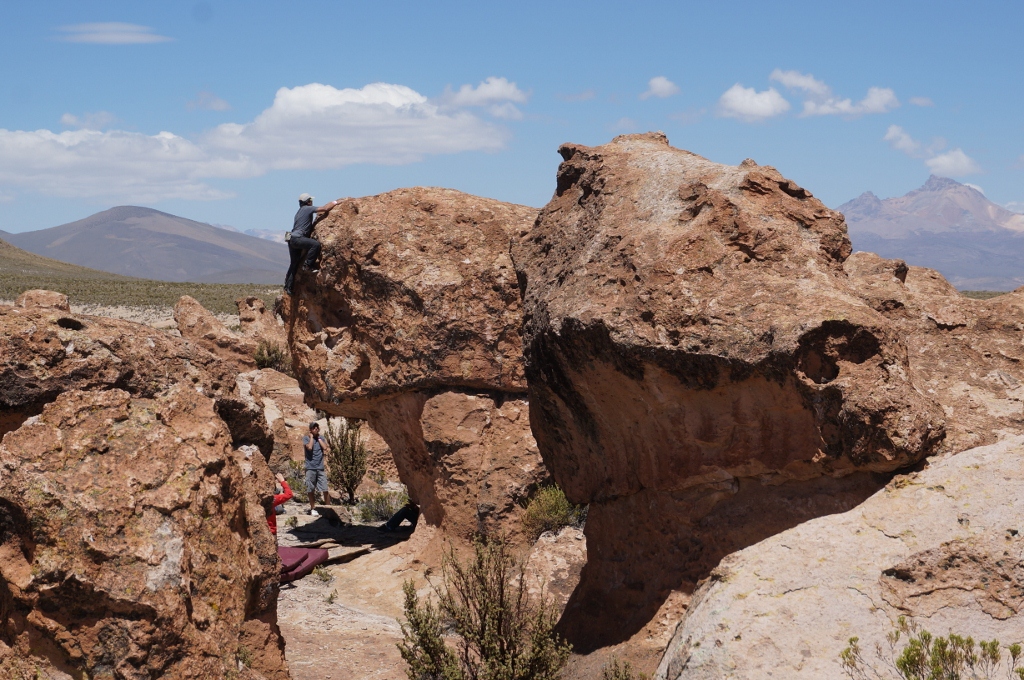 Oruro
Volcanic rock behind the city of Oruro holds plenty of routes, including some of Bolivia's hardest.
Sucre
Sucre has a reasonable amount of climbing in and around the city. The source for climbing there is www.climbingsucre.com.
Valley of Rocks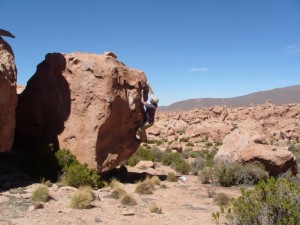 The semi mythical Valle de Las Rocas in south western Bolivia is a truly spectacular area with huge amounts of exploration still to be done. More info in the Valley of rocks page.

View Bolivia Rock Areas in a larger map